This week's Corner View theme is "statues and fountains", so I would like to present the statue of Albert and Alberta, the University of Florida mascots. I would guess that this is the most popular statue in Gainesville. About a week ago, when graduation was going on, people were lined up, waiting to have a turn to be photographed with these happy looking gators.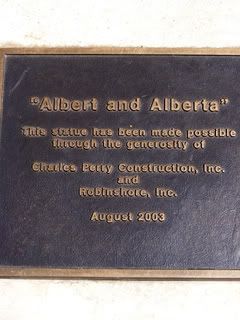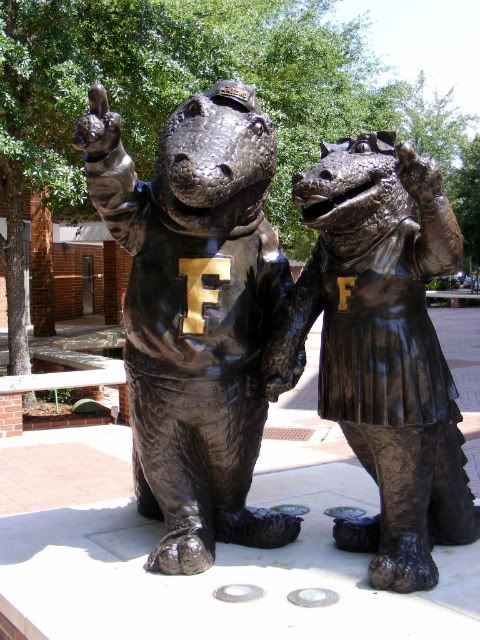 To see the other Corner View participants, visit the sidebar on the blog
Spain Daily
. Since Jane from Spain Daily is still traveling the world this week, our guest host is Joyce from
A Perfect Beginning
.