I used cloth from an old black futon cover to make an airship pirate themed tablecloth.
I started by masking the areas that I did not want to bleach, with tape. I used duct tape only because that's what I had on hand. Regular masking tape will work fine.
DH says this looks like the beginnings of a poorly constructed Klingon costume:
Using a 50% water to 50% bleach solution in a spritzer bottle, I sprayed all over the bare stripes in the center of the cloth. Then I placed the stencils I was using on one section of the cloth and sprayed all over them.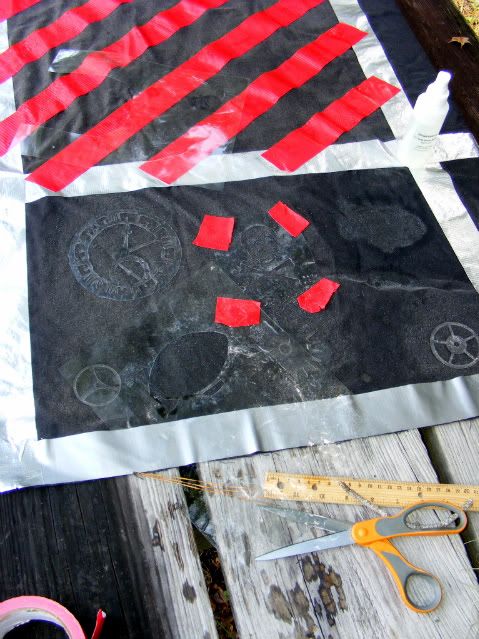 As each section started to dry (which didn't take long in this heat), I moved on to the next section, reusing the same stencils.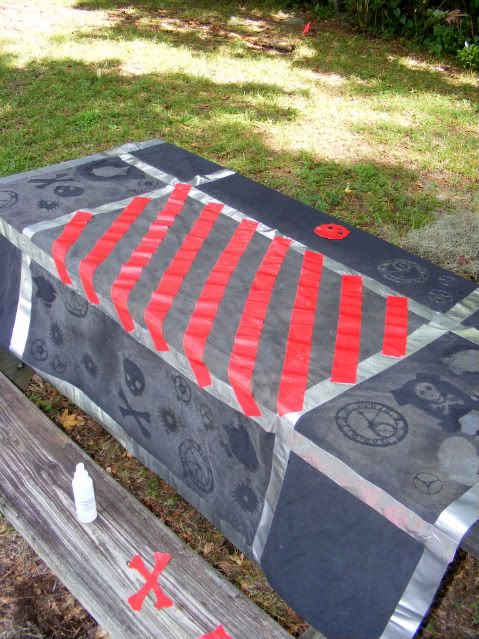 When the entire cloth was dry, I removed the tape.