It is hot, hot, hot!!!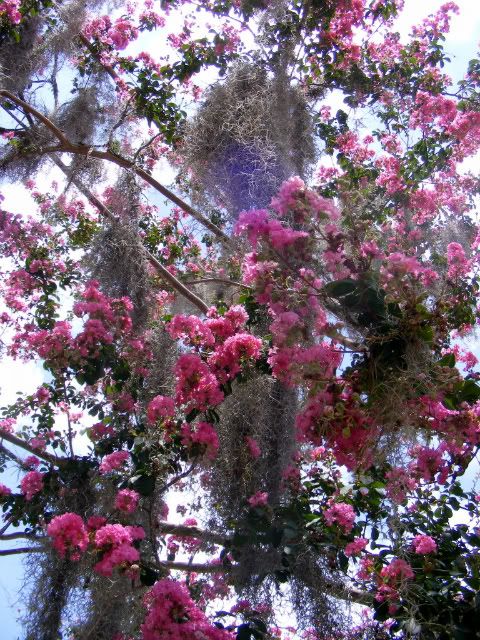 The heat has meant that we have been spending less time in the garden, but the first green beans are ready to be picked.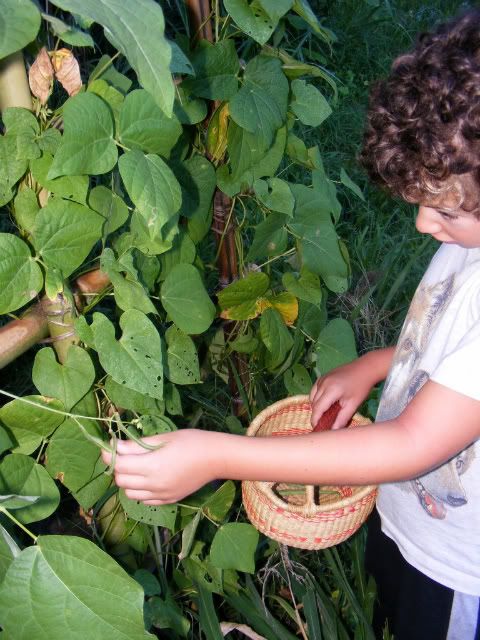 Picking beans from among this tangle of vines is a fun job, because it's like a treasure hunt.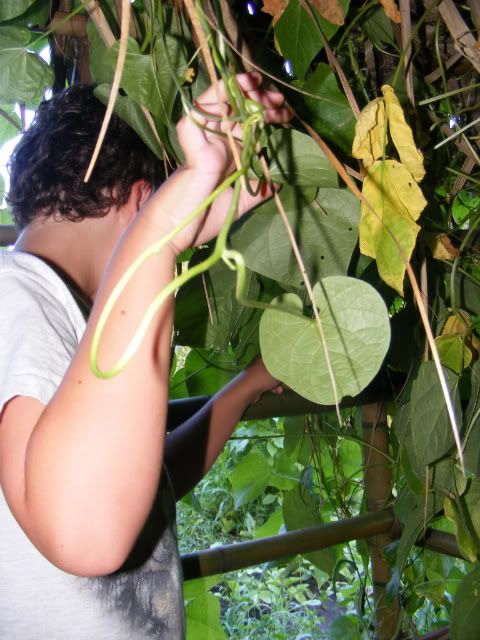 This is our first bean harvest of this year, and there will be more ready in a couple more days.