I realize that I did not really NEED another hobby, but it was hard to resist when I found this dollhouse kit at the Haven Hospice resale shop a couple days ago. The kit was fully intact, in it's original box for only $24. I had always wanted a nice dollhouse that I could decorate for myself, not for the children ( I would rather have a real victorian house to work on, but the miniature version will do for now).
I was particularly happy when I got the kit home and looked it up on the internet.
The Tennyson Dollhouse Kit
$24 was quite a deal!
I have never tried to assemble anything with so many parts before, though. The first day that I took all the pieces out of the box to look at them, I was so intimidated, I just put them all away again.
A day later, and a little braver, I took everything out again and followed the first few sets of directions on the very lengthy instruction sheet. This is going to take awhile.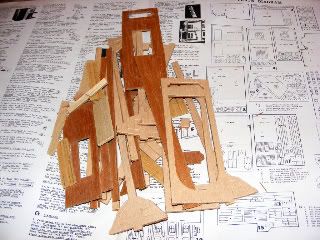 Each piece has to be carefully removed from a sheet of plywood, in the same way that that paper dolls are removed from a sheet of card stock. The wood has to be sanded, because there are rough splintery edges, and then painted.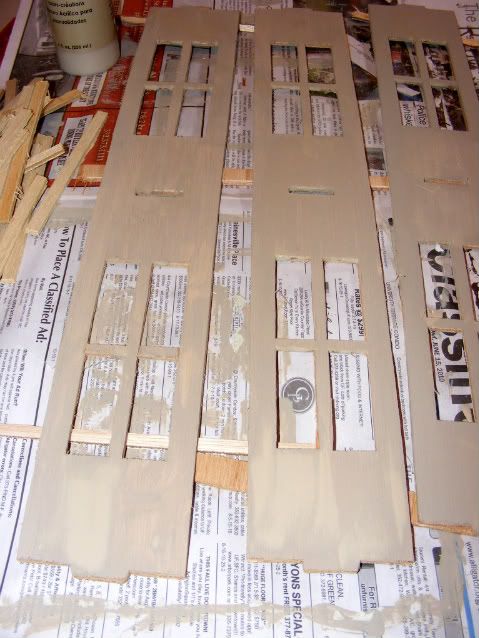 The next step was to glue the pre-sized plastic sheets over each window opening.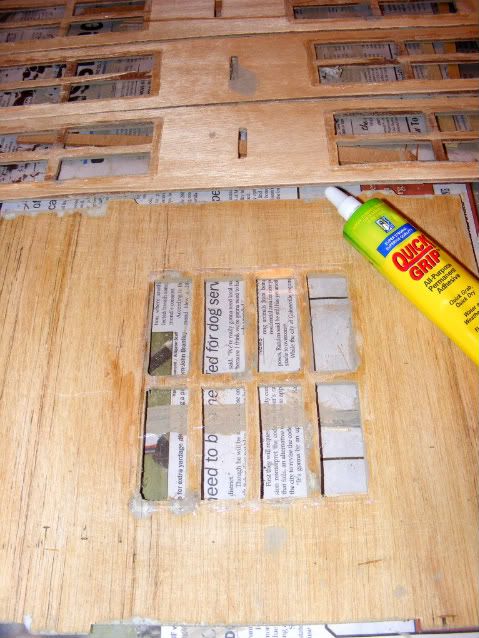 You might be able to see in that last picture that I've been having some trouble with the outer layer of wood, on the rough side of each piece, peeling or chipping. I believe that this is mostly because the kit is old. Some of the pieces even show signs of a small amount of water damage.
While I'm only on the very beginning stage of assembly, I'm already thinking about how I want to decorate the interior when it's done. I have several pieces of dollhouse furniture that I've picked up at resale stores over the years and saved for the dollhouse I wanted to have someday.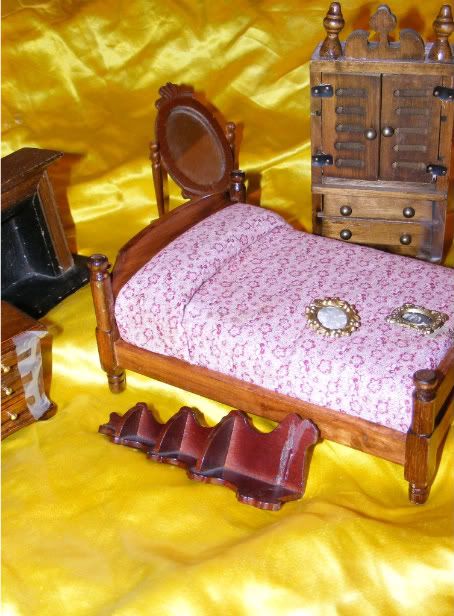 I've also been exploring the internet for free dollhouse decorating projects.
Here is a link to a site with free printable projects for dollhouses:
A large variety of free mini printables
If you fall in love with this design and would like a similar dollhouse kit that does not cost so much that you have to mortgage your real house to get it, I found one on Etsy that costs less than the Tennyson, but looks very much the same.
Victorian Gingerbread Dollhouse on Etsy