It's been awhile since I posted any alligator pictures, so when I saw this guy sunbathing, I ran to get the camera.
I don't think he really appreciates the paparazzi.
"O.K. I'll smile for one picture and then please go away."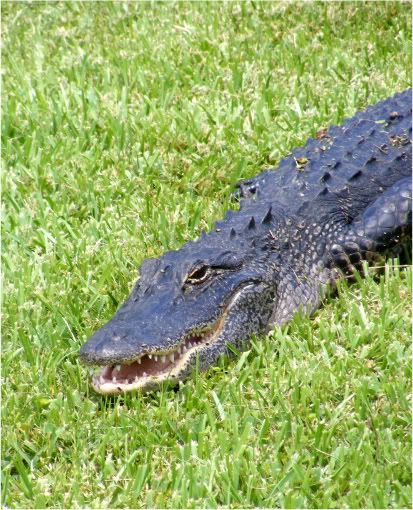 "You got your picture, now get off of my lawn!"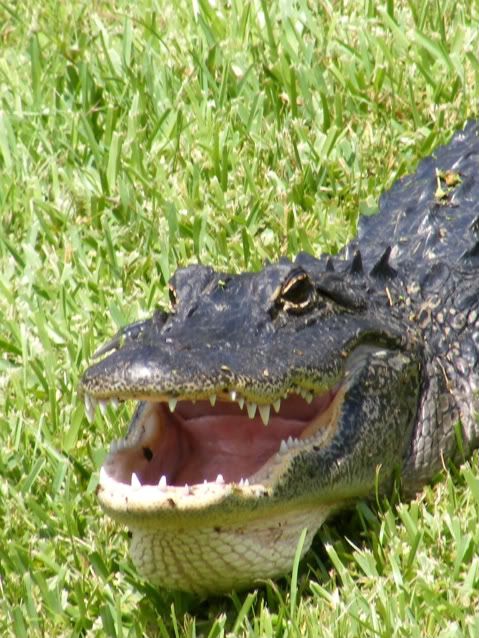 "I'm hiding now. You can't see me."