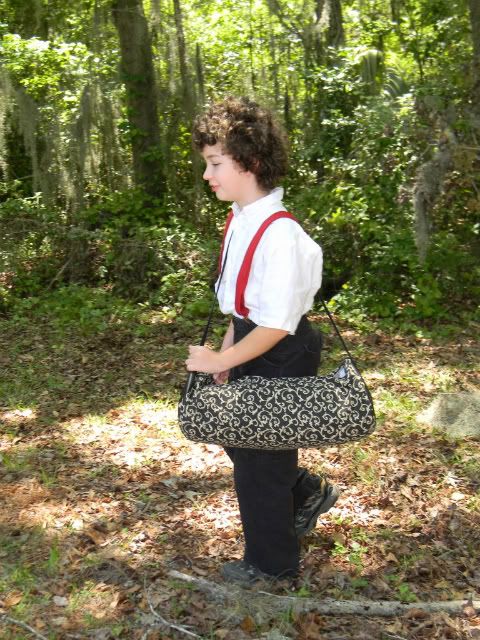 It was a truly gorgeous day, so we were finally able to go on a picnic. We wanted to go some place we had never been before, so we chose
Ravine Gardens in Palatka
.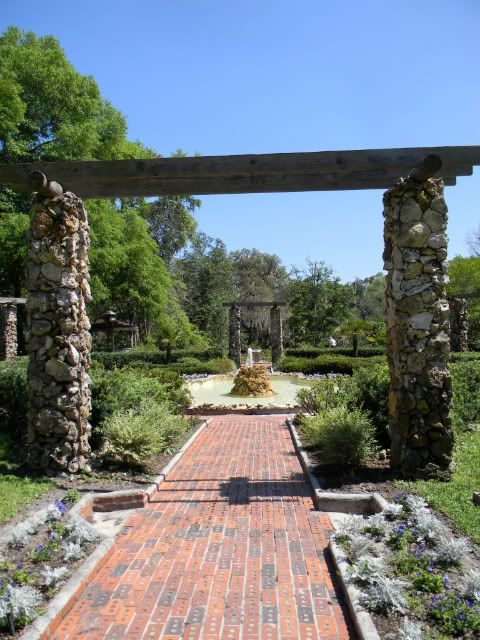 It's really a lovely place, but I think we probably missed it at the height of its beauty by about two weeks. Everywhere we looked, there were azalea bushes with just one or two sad, wilted, pink flowers still clinging to the branches. It must have been quite a sight to see when they were all in full bloom.
There were other flowers in bloom today, though, and everything was a very lush green after all of the rain earlier in the week.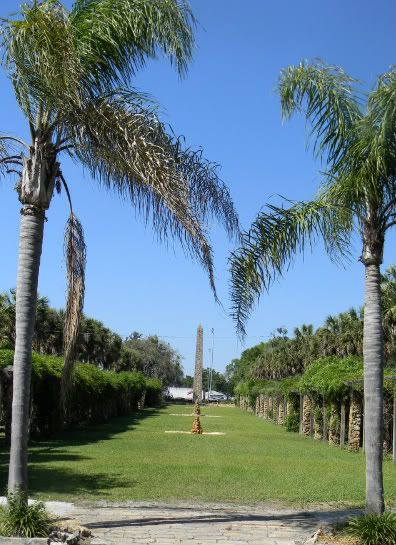 We took a nice walk in the woods, which included lots of climbing up and down stone stairs, two swinging bridges, and a chance to soak our feet in a cold, spring-fed creek.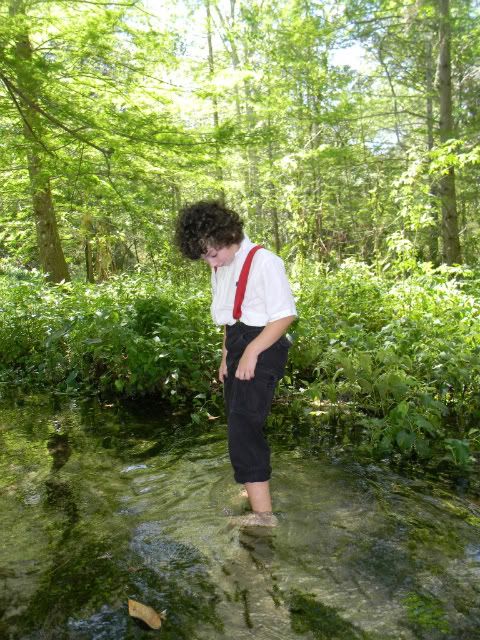 Then it was time for lunch.
Trying out the cutting board on the underside of the picnic basket lid for the first time (it worked really well):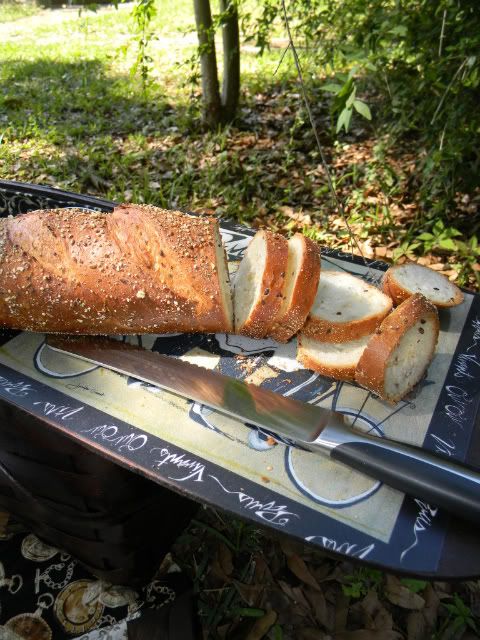 It's not really a picnic until the ants show up. We only had two ants, that I know of, but we did have a visit from this large grasshopper.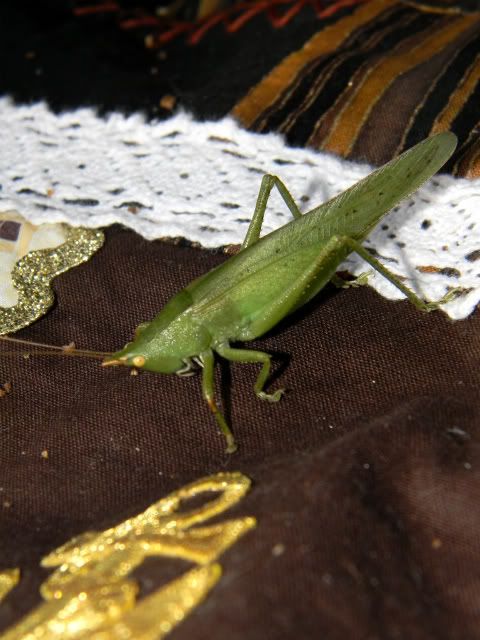 DH and I had a little time to relax and read, while Blaze played with bubbles.
It was a wonderful way to spend the first sunny day we've had during this Spring Break, and already DH has started asking where I would like to picnic next.
P.S. A little Ravine Gardens history