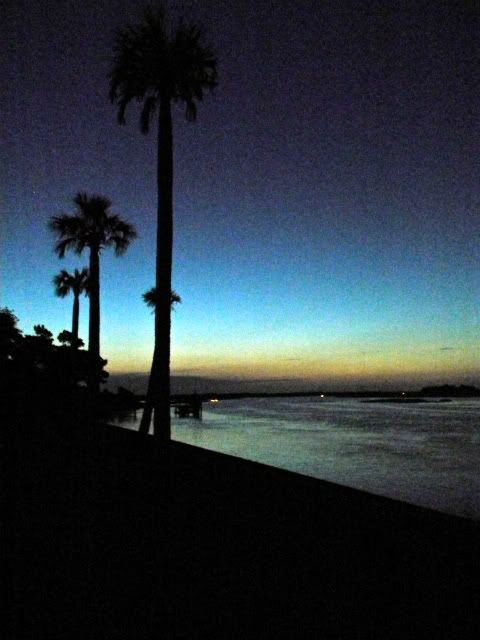 This past week, a friend asked me to post pictures of the slave cabins at Kingsley plantation, but since this was something I've done before, I decided that nighttime pictures would be more interesting. I talked DH into walking up to the cabins Friday night. Blaze didn't want to go, but there were two other children staying there who acted interested until the very last moment and then backed out because they were scared.
We hadn't made it to the cabins yet, when we heard a scream that sounded like one of the children and briefly saw the light of a flashlight, so we thought the kids were trying to sneak up on us and scare us.
We could see people moving away from us, so we figured they had returned to the dorms, and we continued on our way.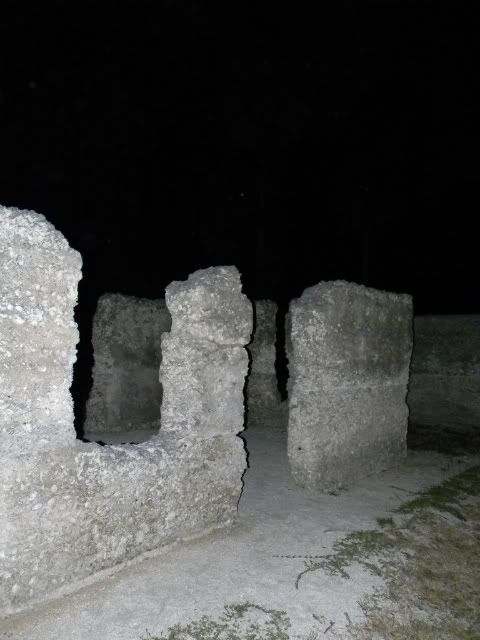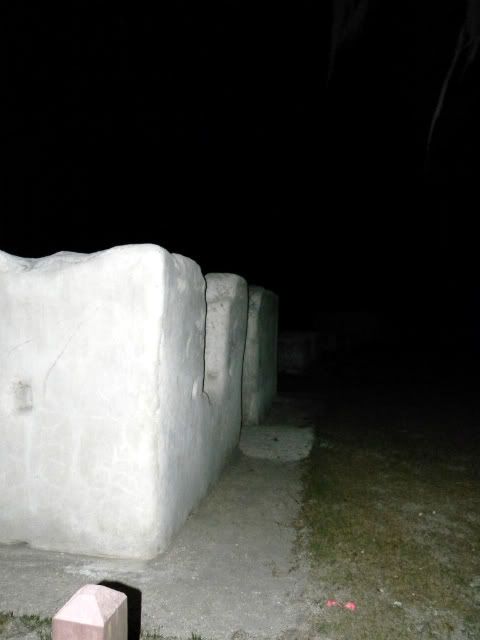 Just as we reached the restored overseers house near the gate, a car pulled up with a bunch of very loud people, but they didn't stay long.
We had just started back towards the dorms, when we saw a flashlight again and I saw two people, crouched down, running across the lit area near the barn ( I don't think I've mentioned that the park gates lock at 5:00 p.m. every day). It didn't take long to realize that it wasn't the kids. There were more than two people. We stayed in the shadows, so they couldn't see us clearly, and I took a flash picture in their direction to try to scare them away. One of them didn't scare so easily, though. He decided to try to scare us away by acting like he was in a position of authority. "Who are you?!" He shouted. We didn't answer."I said, who are you?!" He yelled again.
"Who are you?' DH asked back.
"Do you know the park is closed?!" He yelled.
"Yes," said DH, "Do you?"
I flashed the camera in his direction.
" What are you doing here?" He walked a little closer, with his flashlight pointing in our direction.
"I live here. What are you doing here." DH asked as I took his picture again.
DH took out his Ipod and began pressing buttons like he was making a phone call and the guy, along with his friends, left pretty quickly.
Within 5 minutes of us getting back to the dorms and telling what had happened, there was a good size posse of archaeologists ready to chase down the trespassers. They didn't catch up with them, but it wasn't for lack of trying.
The dorms being guarded by the ghost tortoise: