Blaze had been begging all week to go back to the beach, so that was what we did for Memorial Day. We went earlier in the day this time, so we were able to stay longer, before I started getting pink (even with 85 SPF sunscreen), but Blaze still didn't want to leave. The sun doesn't affect him like it does me, and he would happily stay in the water all day.
Our history lessons may be affecting sandcastle design, it looks sort of Mesopotamian.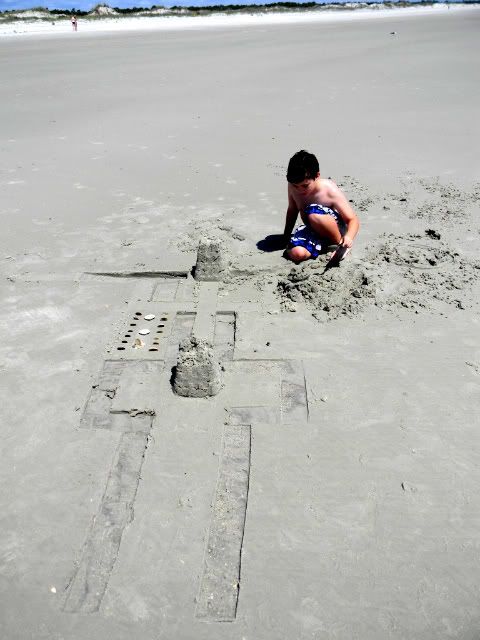 This was the first time we really got the homemade kite in the air. It wobbles, which means it needs a longer tail, but it does fly.