I did a little resale store shopping this week and came home with a couple things that make me happy.
A two tiered tiffin for $1.79, that still has the tag on it.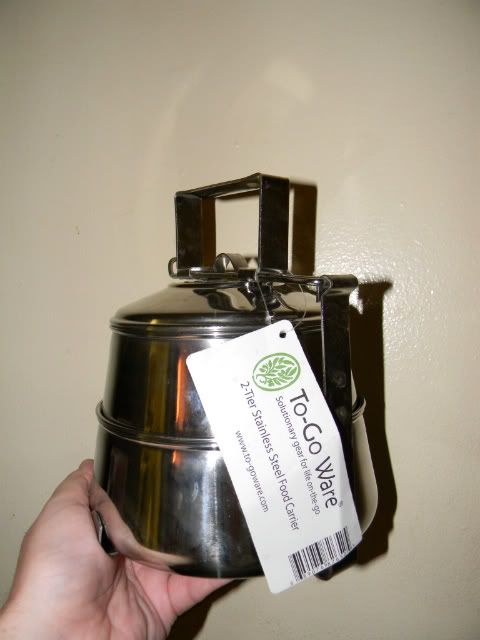 A hardcover copy of Black Ships before Troy for Blaze for $1: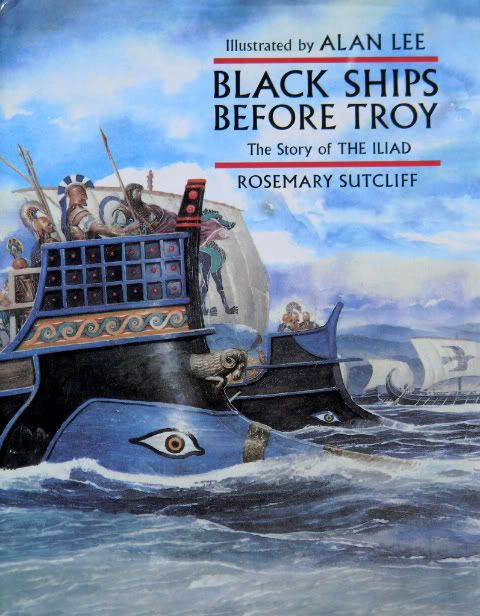 I had been wanting a popover pan for awhile, so I was very excited when I found this one for $3.
Bringing home this popover pan, inspired last night's dinner.
Tomato-Basil Bisque recipe found here:
http://cookingsteampunk.blogspot.com/2011/06/tomato-basil-bisque.html
This makes a lot of soup. I was able to freeze some for a future meal.
Swiss Cheese Popovers
1 1/4 Cups milk
1 1/4 Cups flour
1/2 teaspoon salt
3 large eggs
1/2 Cup shredded Swiss cheese
Pre-heat oven to 425 degrees F.
Pour milk into a mixing bowl. Add flour and salt while mixing with a hand-mixer or whisk. Add eggs, one at a time, while continuing to beat.
Spray popover cups with baking spray or heavily grease. Fill each cup 3/4 full of batter. Divide the Swiss cheese between the 6 popovers, sprinkling it on the top (don't worry if it sinks into the batter).
Bake for 20 minutes, then reduce heat to 325 degrees and bake another 20 minutes or until golden.