The raccoons have been particularly good photo subjects this year. This one taught me a valuable lesson about never setting down food outside. I only left those rice cakes unattended for a moment.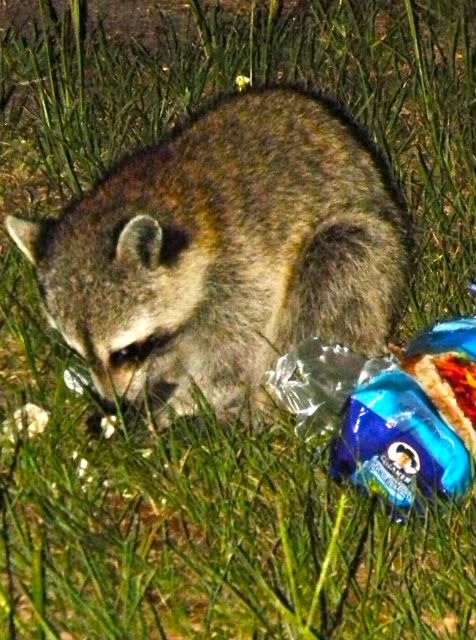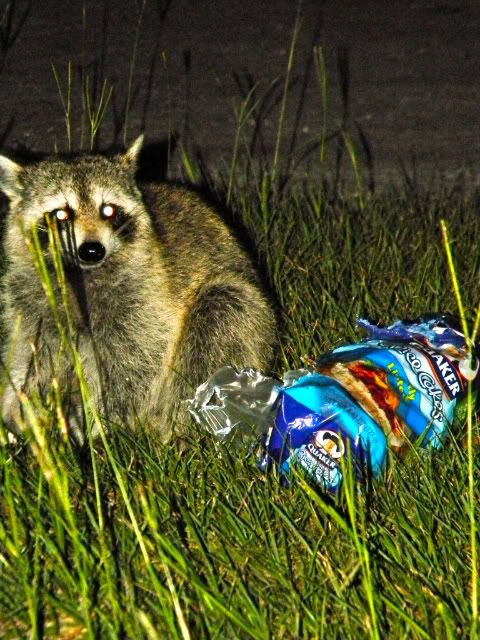 This young raccoon was not the least bit scared of people. It was out in the middle of the day during the public archaeology day, expecting the tourists to feed it.
Here it is licking an ice cube that was thrown to it: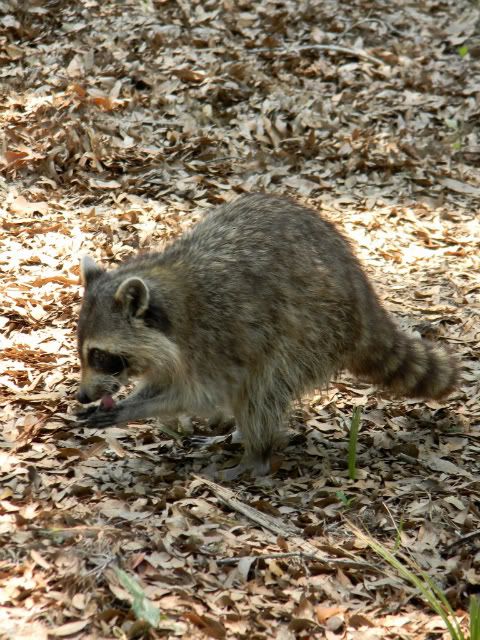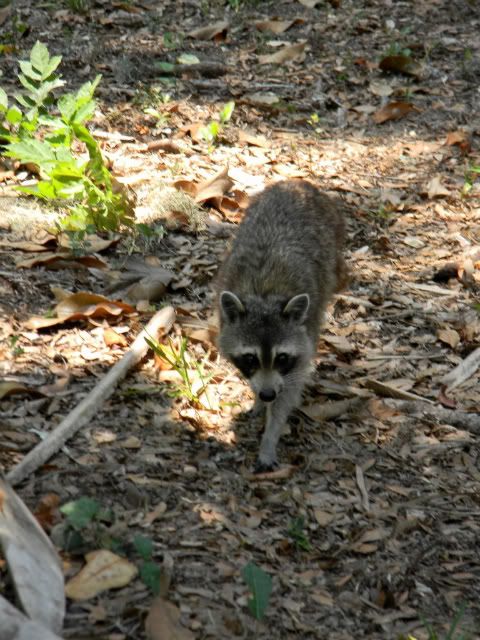 Blaze and I were playing around in the barn, when we noticed birds flying in and out of the open back window.
We discovered these baby birds living in a hole in the wall:
Tortoise eggs: