There is nothing "unmanly" about wanting to have a spot of afternoon tea, after a hard day of battling monsters or building lego cities, but most play tea sets are designed with girls in mind. The brightly colored, flower printed, tin tea set at school, didn't scare off Blaze and his friends, who quickly took over the tea party the minute the girls wandered off, but it did make me wonder if there were slightly more masculine looking (or at least gender neutral looking) toy tea sets out there.
It turns out that there are several kinds of tea sets that are not pastel colors or covered with flowers.
For a china set, there is this option (click on picture to see where it is available):
I prefer a more rugged, less breakable option, though.
A tin set that would be good for a younger boy, is the Curious George set.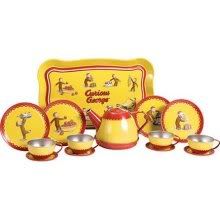 This sailboat design is adorable, too.
In the end, we created our own stainless steel set, which can remain a set of useful pieces even after Blaze has grown out of playing with them.
The tea pot was from an Asian grocery store and the cups were from Ikea.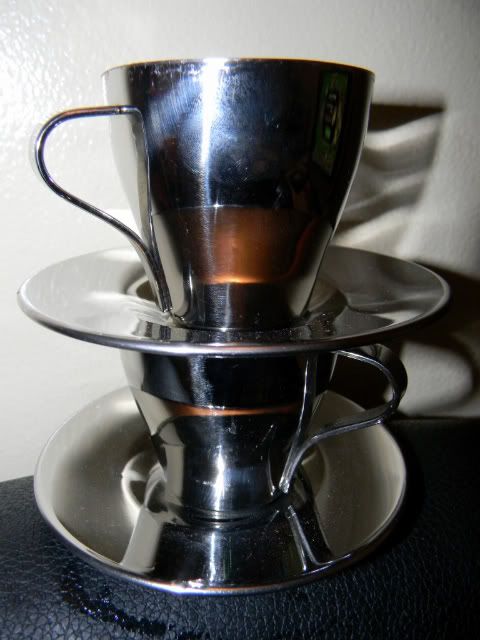 Blaze has kept this table setting up for several days, now, keeping the pot full of ice water, so he can take breaks from playing outside. He comes in very hot and sweaty, pours himself a cup of cold water and relaxes a few minutes, before running back out to play.
I do think it's both cute and funny on those few occasions when he has come in all stressed out about something and announced, "I really need a tea party!"
Like father, like son: