I was fascinated by this series of pictures, "What the world eats--a week's worth of groceries".
http://imgur.com/a/mN8Zs
So, I made my own pictures of a week's worth of groceries. The chicken that DH was cooking for dinner should be in both pictures, but it was already in the oven when I took the first picture. I waited until it was done and snapped another photo.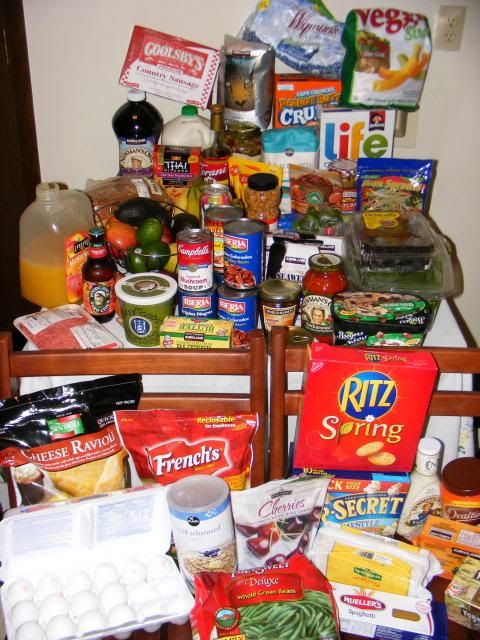 I noticed a lot of fast food in the American family's picture in the photo series, but we rarely buy fast food.
The only thing that may be inaccurate about our picture, is that I may have to buy another gallon of milk before the end of the week.