Today was Peace in the Park at
Railroad Square Art Park
in Tallahassee.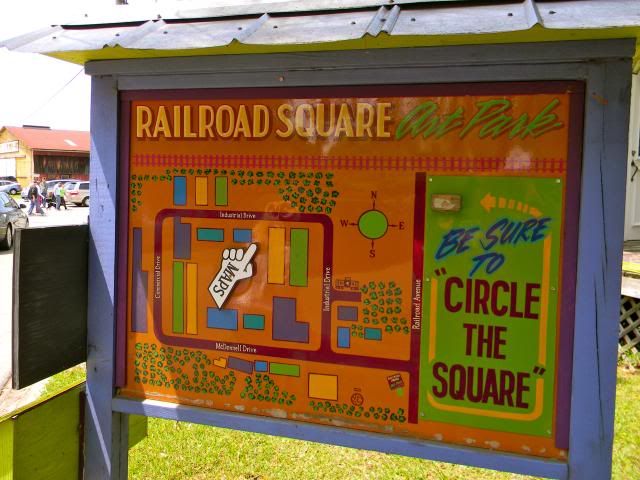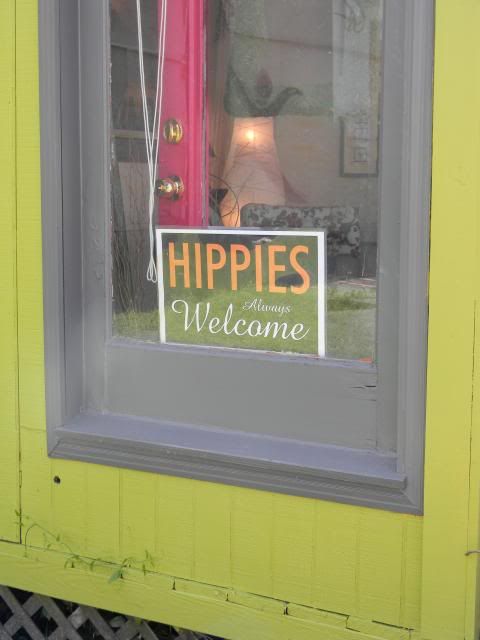 This was the thing Blaze was most excited about: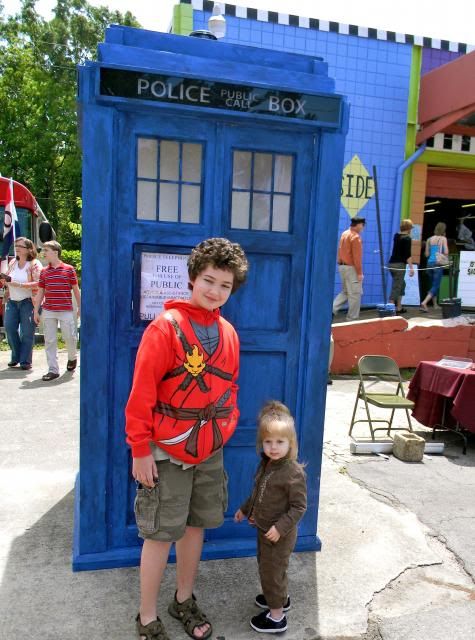 We spoke to the man who built the Tardis and he plans to build all of the Tardises from Dr. Who, eventually.
There was lots to see and several kinds of music to listen to.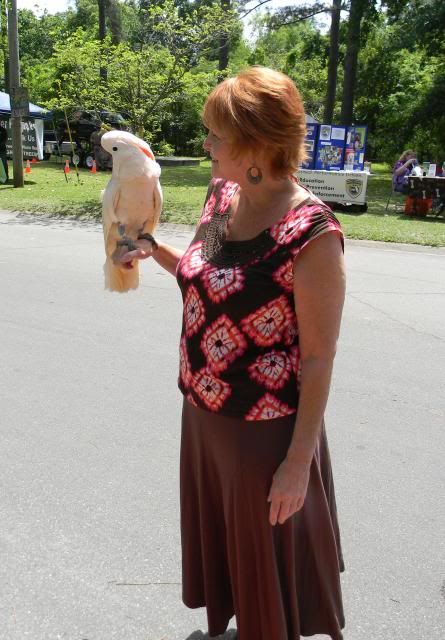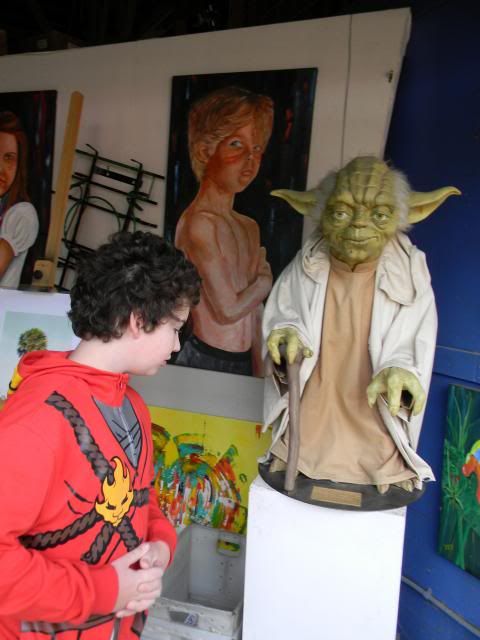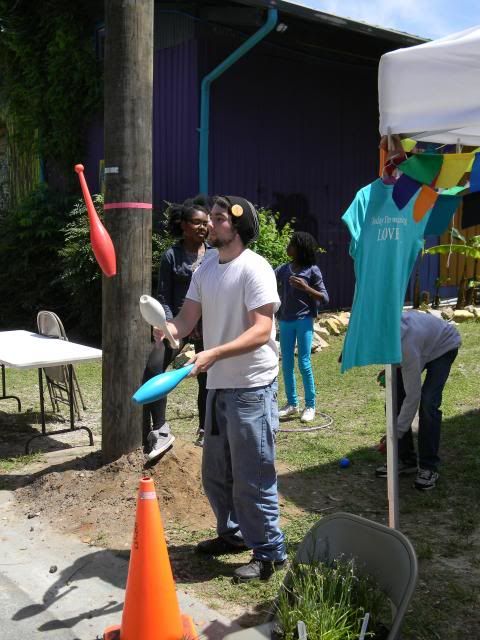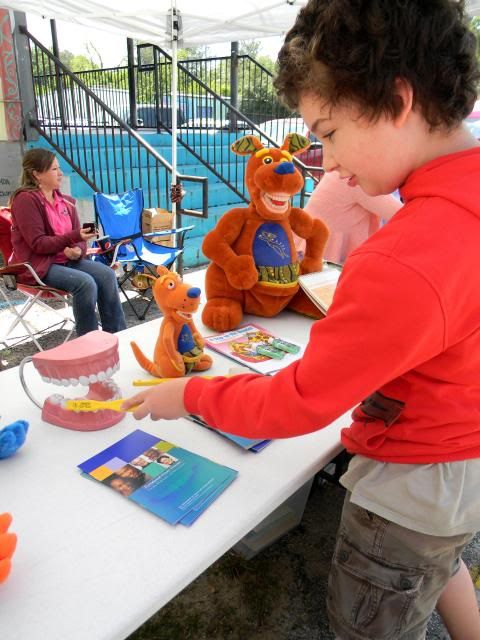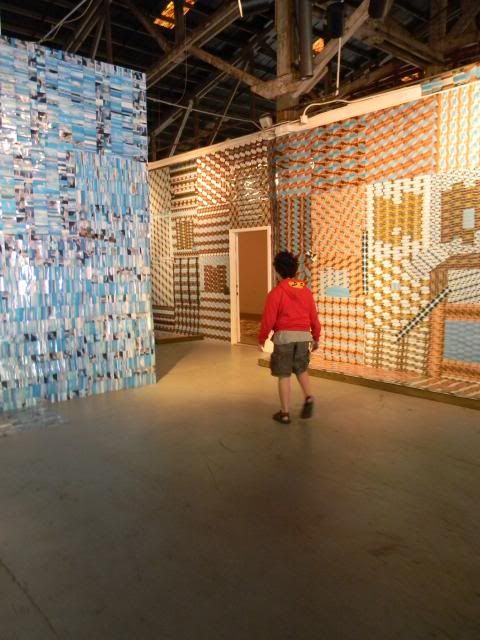 Does anybody need a guillotine?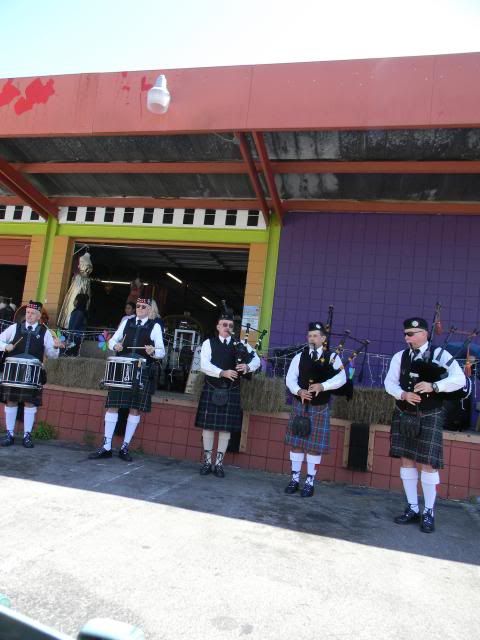 A mountain of sand!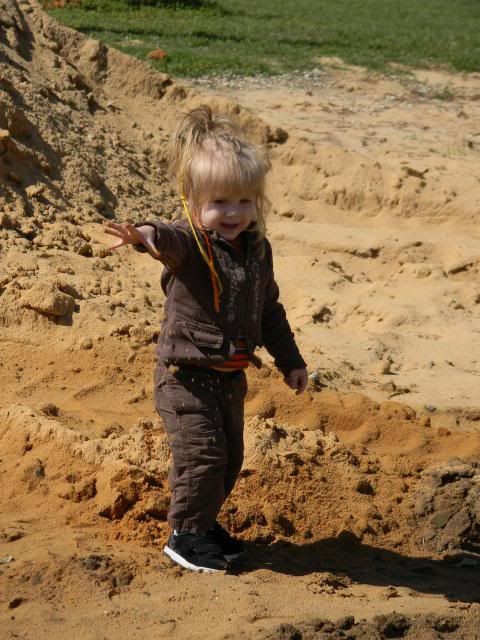 Sawdust is fun, too!