I have replaced the chains that originally held my steampunk scrapbook together with these metal rings I found in the embroidery section of Michael's. Turning the book into a 6-ring binder, means that I can fit more pages into it, so I have started making new pages.
From the very beginning, one of the things I have tried to do with this scrapbook, is to fit as many images as I can into the book, without using too many pages. Not every page does this, but coming up with creative ways to include more photographs has been a fun challenge.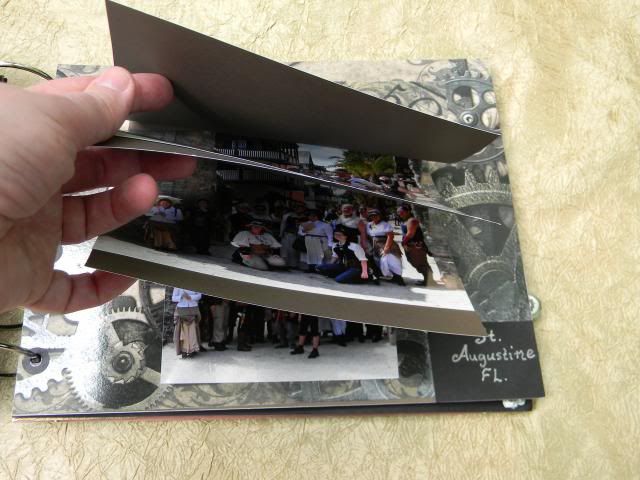 Photo matting made a good cover for a thin book of pictures glued onto a page.