Yesterday, the Tallahassee Homeschool Group had their annual Field Day (the first we have attended).
It was also group picture day.
Here are the 10-12 year olds:
and the full group:
Children were divided up into age groups for each event and there were ribbons for the winners.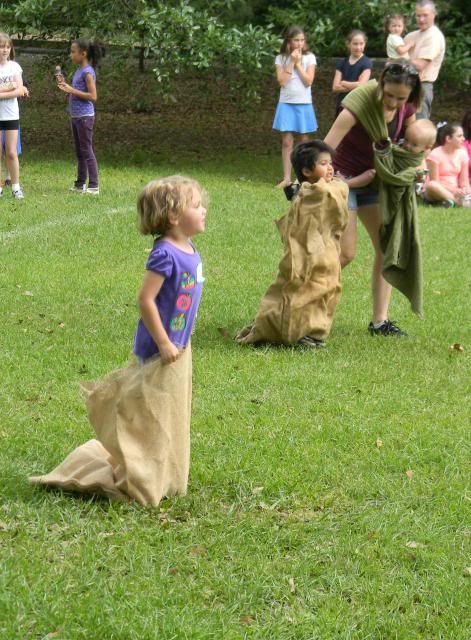 Even the parents were given a chance to compete:
Blaze was reluctant to try any of the races.
He's still self-conscious about the CP causing him to not be as fast as the other children, although I explained to him that no one is graceful in a wheelbarrow race or a three legged race. It's not the winners I will remember from these races. It's the children who were falling all over each other, but laughing and trying again.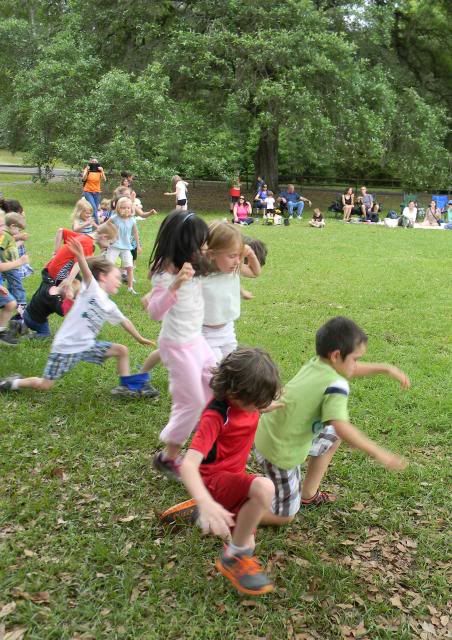 He did join in the tug-o-war, though, and was very excited when his team won.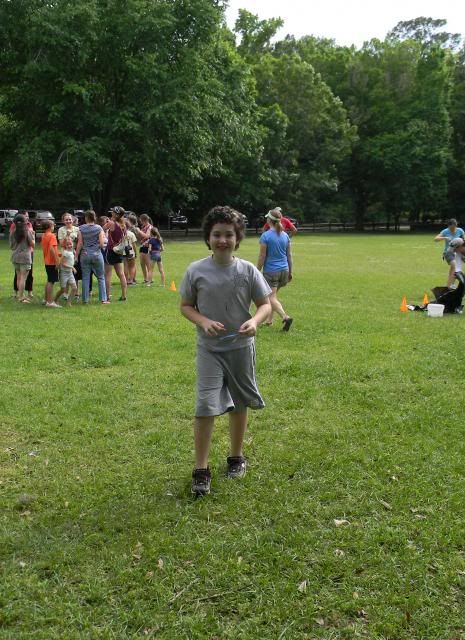 The Lofty Pursuits ice cream bus was also at the park.