Since Blaze has chosen a theme for his birthday that doesn't lend itself well to just walking into the card and party outlet store and coming out with an armload of pre-made party supplies and wrapping paper, I've had to get creative (except for the big pirate flag, which we already had). I'm not complaining, though. This is the kind of challenge I love.
I made my own wrapping paper using a store-bought rubber stamp of a compass rose and a homemade stamp of an airship.
Stamps are very easy to make out of craft foam.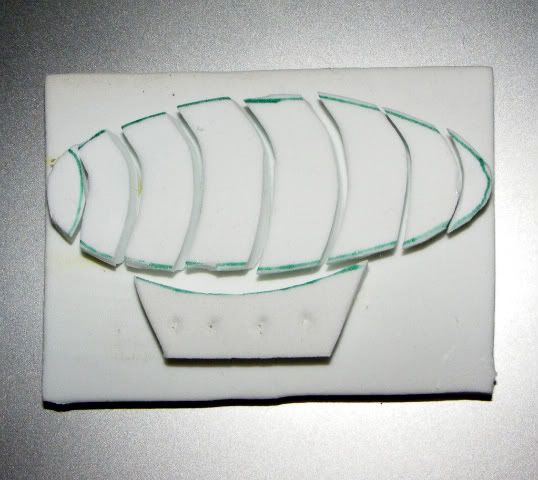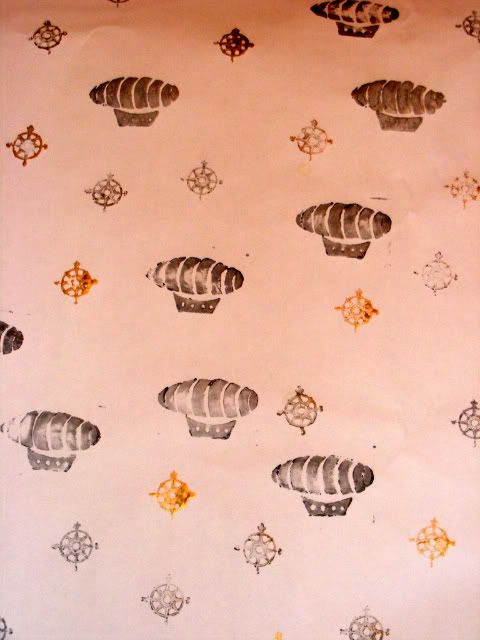 I also decorated a gift box by gluing on black and white pictures and painting over the box with Mod Podge.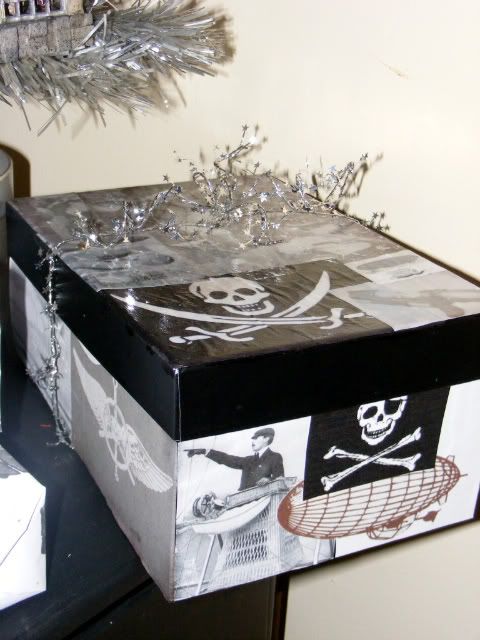 I have decorated some picture frames with little gears found in the scrapbooking at
Michaels
. The plan, is that these pictures will someday hang on the footboard of Blaze's bed as the "crew" photos for his airship (or whatever vehicle).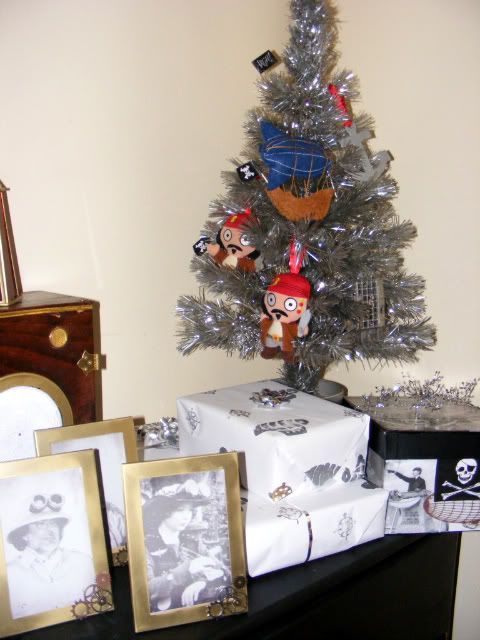 For decorations, I found these cute cartoon airships in the
"free stuff"
section of the web-comic
Girl Genius
.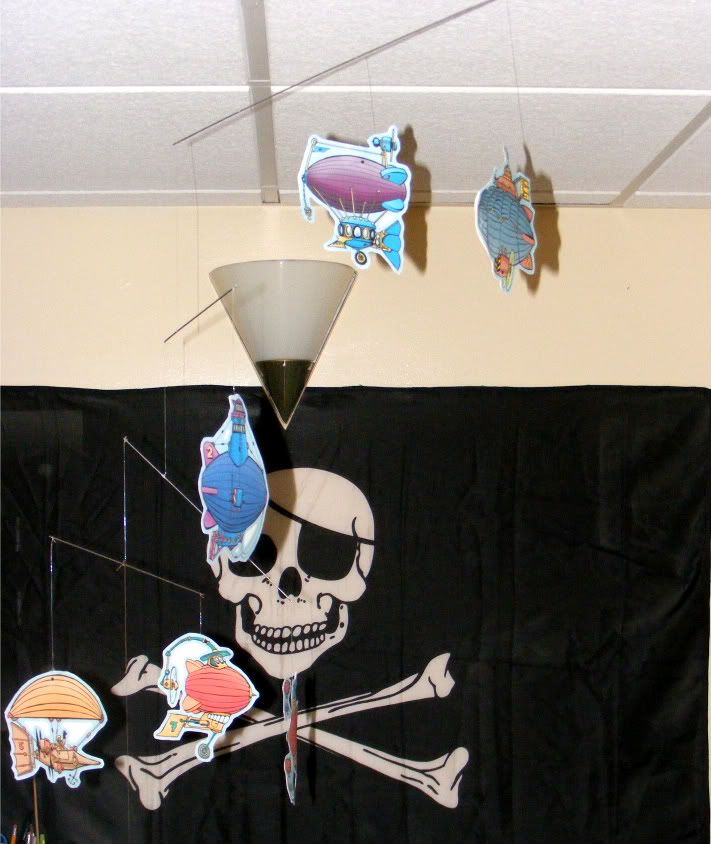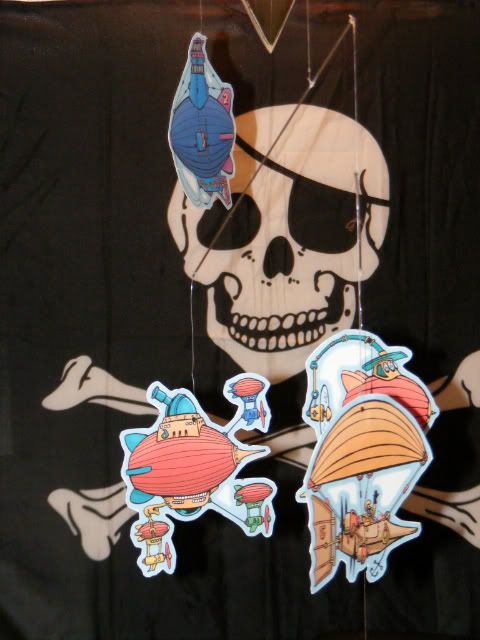 I'll post a pattern for the felt airship ornament (the one hanging on the birthday tree) in a few days.