We dressed up in our holiday clothes and took Blaze to see A Christmas Carol at the
Hippodrome Theater
in Down Town Gainesville this afternoon.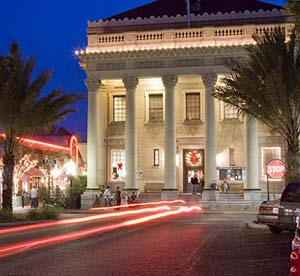 We had never been to The Hippodrome before. It's a very pretty building, with a small theater that has no bad seats. The play was good. I had never seen A Christmas Carol presented with Jacob Marley as the narrator before, but it worked very well. Also, the actor playing Scrooge was excellent!
This was Blaze's first time attending a regular theatrical performance and he behaved very well.