We seem to have spent the holidays traveling through time as well as distance. We arrived near Palestine, Illinois sometime in 1945.
It was a cold day with intermittent snow flurries. We walked along the railroad tracks until a slow moving locomotive passed by and we were able to jump aboard and arrive in town in style.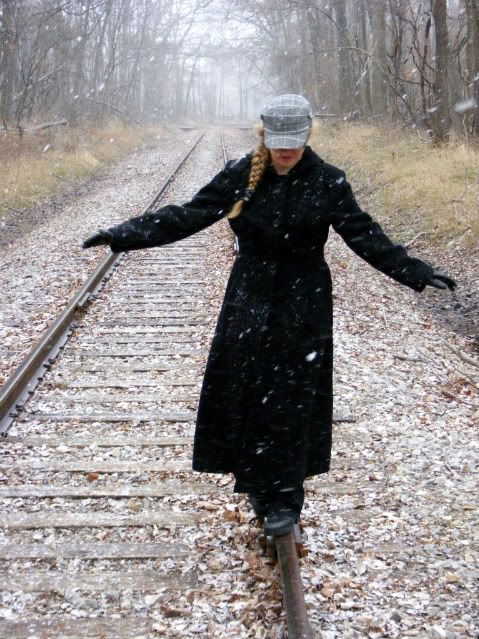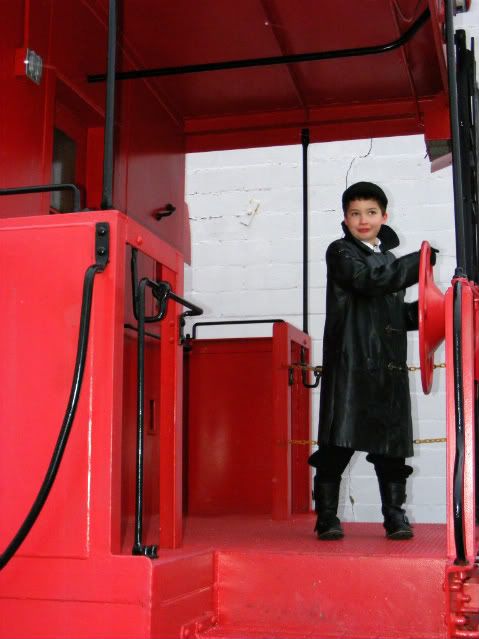 Ula, in particular, tried to make a grand entrance into Palestine, but since it was Christmas Day, the streets were deserted and no one was there to welcome us.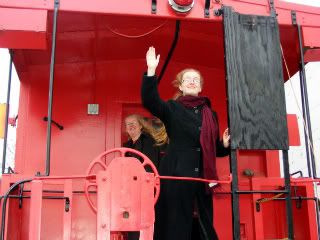 We made the most of our visit by doing some window shopping.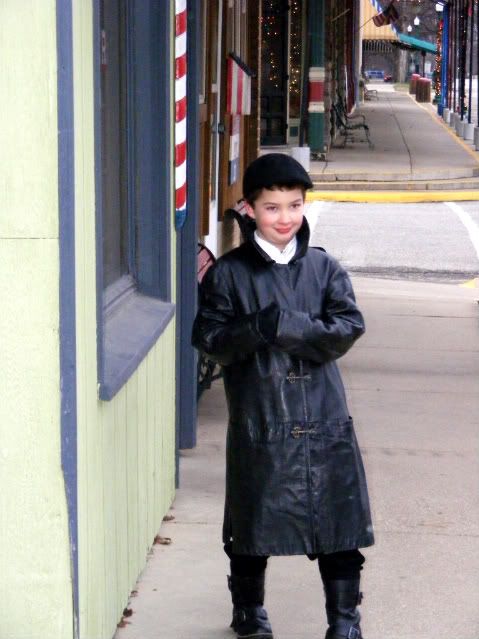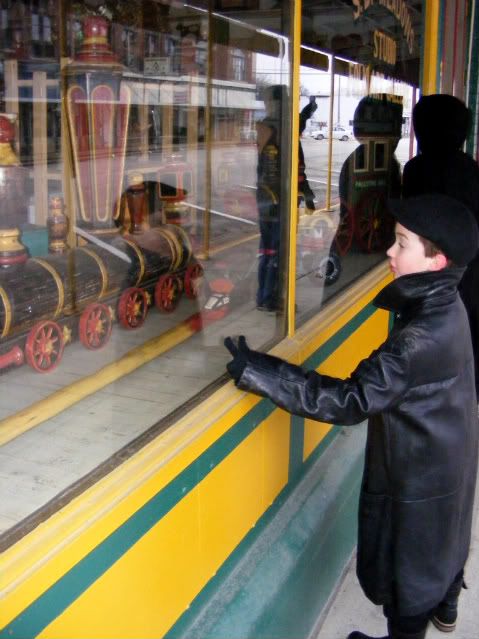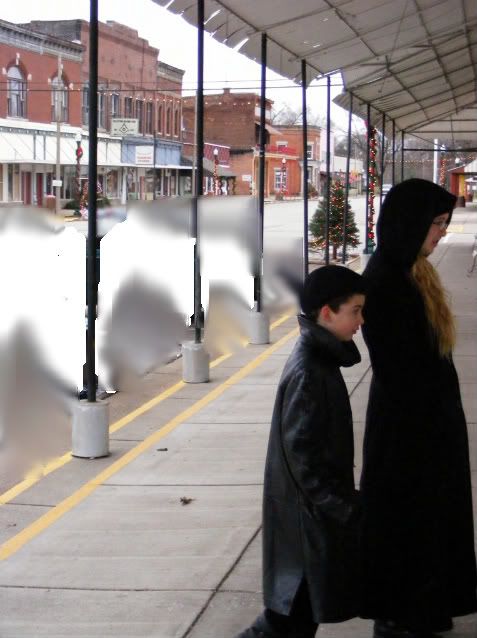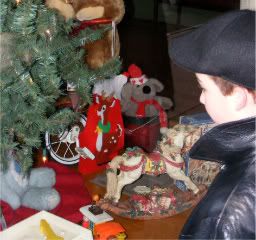 We found an open news stand and purchased some sweets.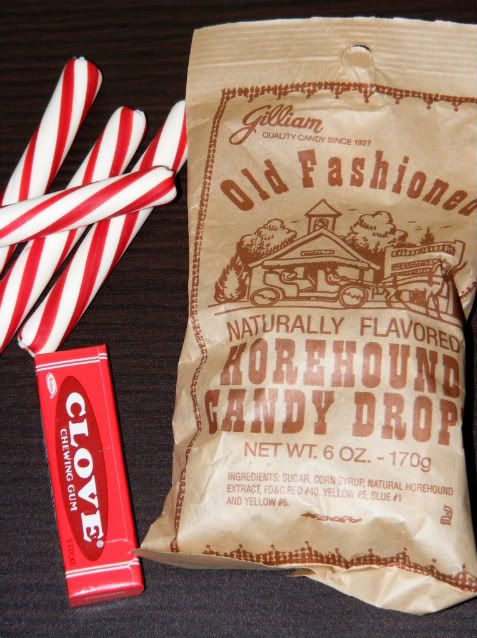 We then continued on with our travels.
To be continued...