Happy St. Lucia Day!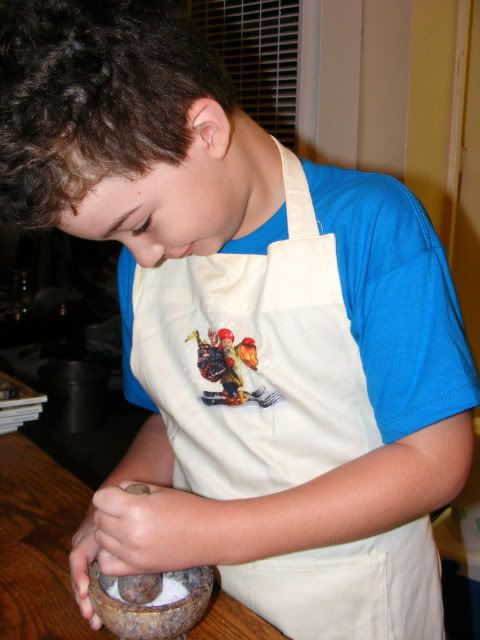 St. Lucia Bun Recipe
1 1/2 sticks of butter (12 Tablespoons)
6 c. flour
2/3 c. sugar
2 Tablespoons dry yeast
2 c. milk
1/2 teaspoon saffron
1/2 t. salt
1/4 cup raisins
1 egg
Grind saffron with a 2-3 Tablespoons of the sugar in a mortar and pestle. In a medium size sauce pan, heat the milk and butter together until the butter is melted. Turn off the heat. Add salt, sugar, and saffron to the milk mixture and stir well. Let the milk mixture cool until about 110 degrees F.
In the mean time mix flour and yeast in a large mixing bowl. Slowly add the milk mixture to the flour mixture, stirring until all the flour is incorporated into a dough. Knead. Add a little more flour if needed to form a non-sticky dough. Place dough in a greased, covered bowl until it has risen to double it's original size ( about 1 hour). Punch down and form into rolls.
There are several traditional roll shapes to choose from:
The Christmas Ox: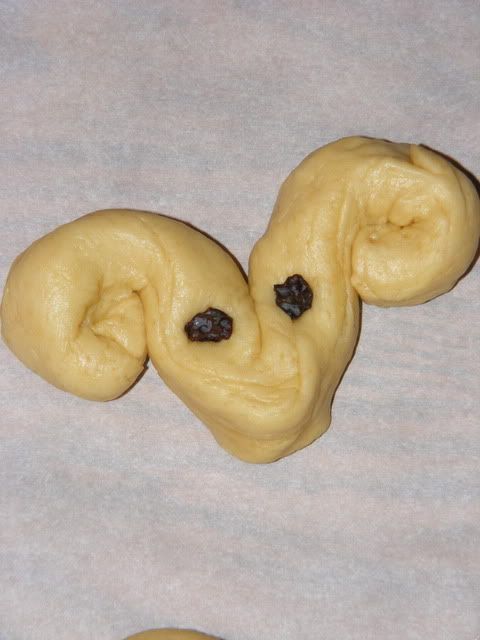 The Pig: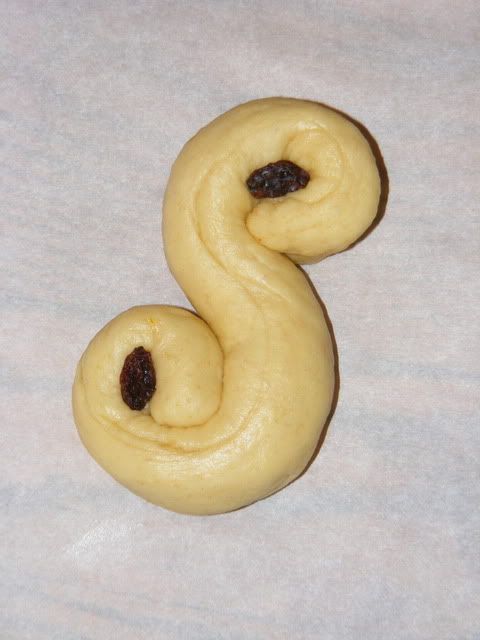 St. Lucia's Cat: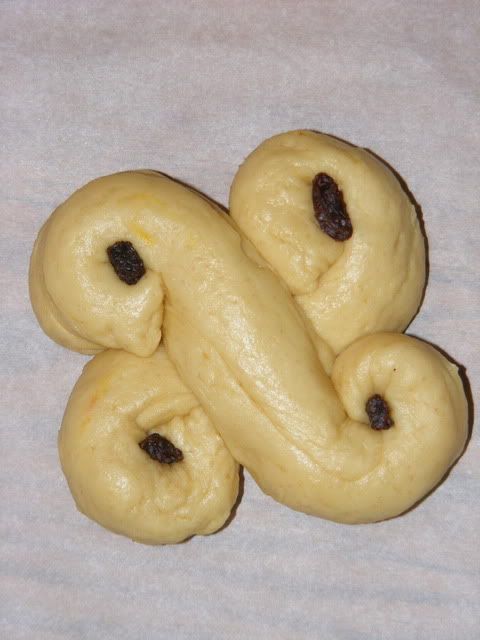 The Bird: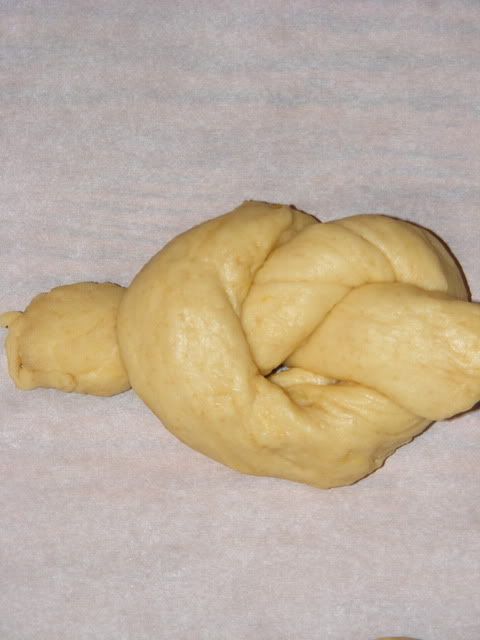 Add raisins as decorations on top of the rolls. Set aside to rise. Brush rolls with beaten egg. Bake at 350 degrees F. for 15-20 minutes.