This week, we read the following books about Alexander Graham Bell: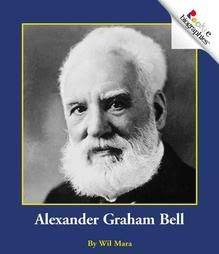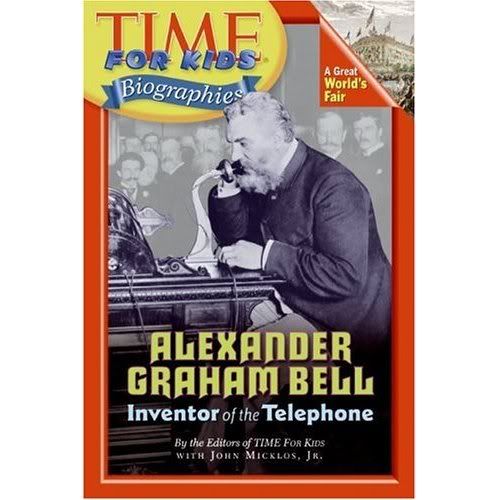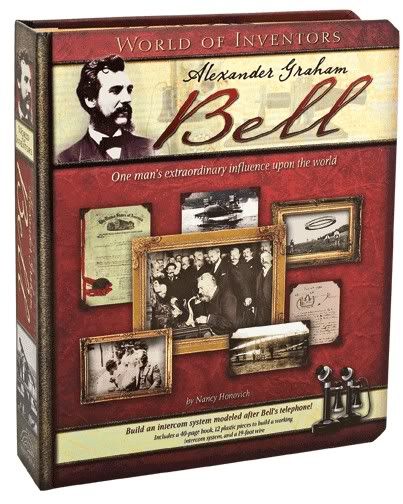 We also assembled the small telephone-shaped intercom system that came in the back of the
World of Inventors, Alexander
Graham Bell
book.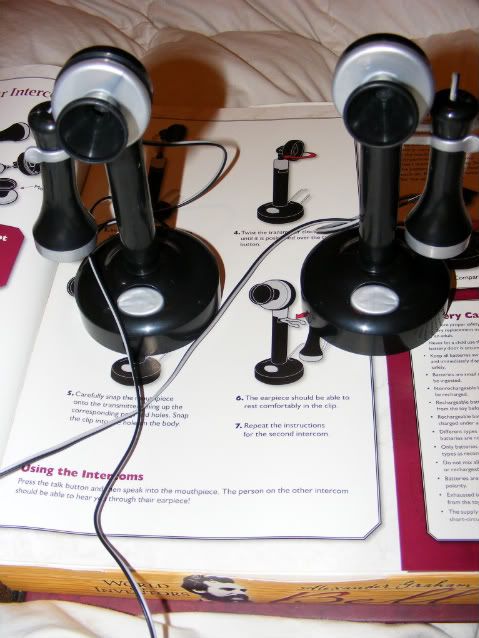 This kit was a lot easier to assemble than the kinetiscope that came with the Edison book, and it works very well. I've been getting so many calls from Blaze that I understand completely why Bell refused to put a phone in his workshop, for fear of constant interruptions.