As Spring approaches and we start thinking about planting a new garden, our thoughts turn to plants and our study of famous scientists turns to Dr. George Washington Carver.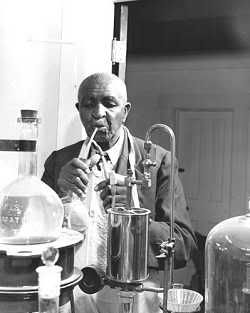 The USDA offers a free printable book about Dr. Carver, with coloring pages and puzzles, that can be found here:
George Washington Carver Book
The following link is a little biographical cartoon along with games and activities on brainpop.com. It is a "subscribers only" site, but they offer a free 5 day trail:
George Washington Carver on brainpop jr.
George Washington Carver On-Line Jigsaw Puzzle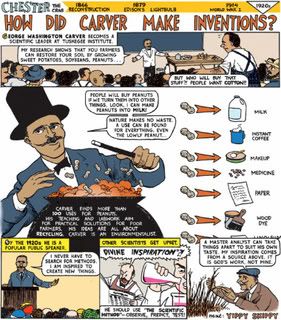 I found this comic biography on a website devoted to history comics that can be used for educational purposes. The artist even has a book devoted to famous homeschoolers.
Chester Comix