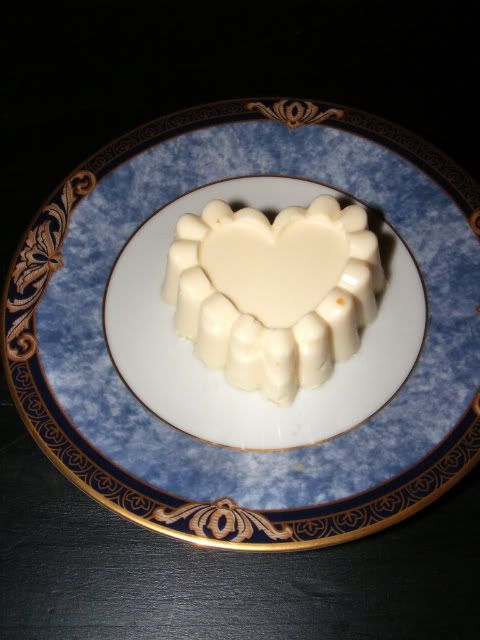 Grand Marnier Panna Cotta
1 Cup of buttermilk
2 envelopes of unflavored gelatin
2 Cups heavy cream
1/2 Cup sugar
2 Tablespoons Grand Marnier, orange liqueur
1 teaspoon vanilla
1 Tablespoon orange zest
1.
Mix buttermilk and gelatin in a small mixing bowl and set aside to soften.
2.
In a saucepan, combine everything except the orange zest. To avoid having to strain the bits of orange peel out of the liquid later on, I placed the orange zest in a tea strainer and used that to stir the liquids in the pan as they heated.
3.
Bring the ingredients in the sauce pan to a simmer, then remove from heat.
4.
Add buttermilk mixture to the sauce pan and whisk until all the gelatin has dissolved.
5.
For dainty individual serving, divide the mixture equally between silicone muffin pans, or a larger family size panna cotta can be made by pouring all of the mixture into a larger decorative mold. I did a little of both; I made 3 individual heart shaped panna cottas, and had enough mixture left over to make one larger one in a copper mold.
6.
Refrigerate 2 1/2- 3 hours.
7.
To unmold, carefully go around the edges with a small sharp knife to loosen.
Serve with fresh fruit.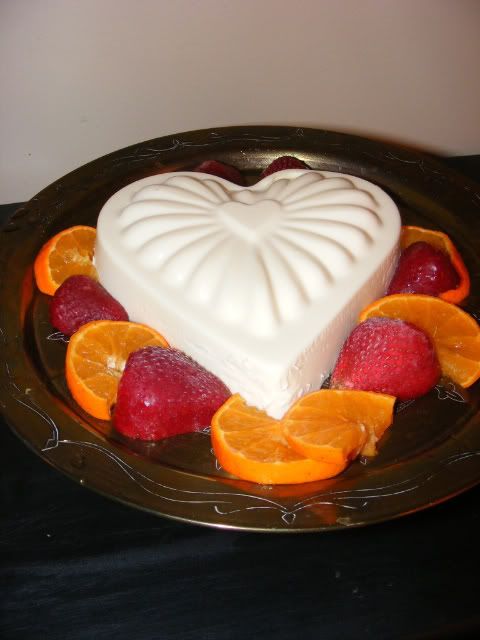 The larger panna cotta was served on the new cake stand I just made.
A couple weeks ago I found a brass candle holder at a Goodwill thrift store that I thought would make a nice pedestal for a cake stand, if only I could find just the right tray to attach on top.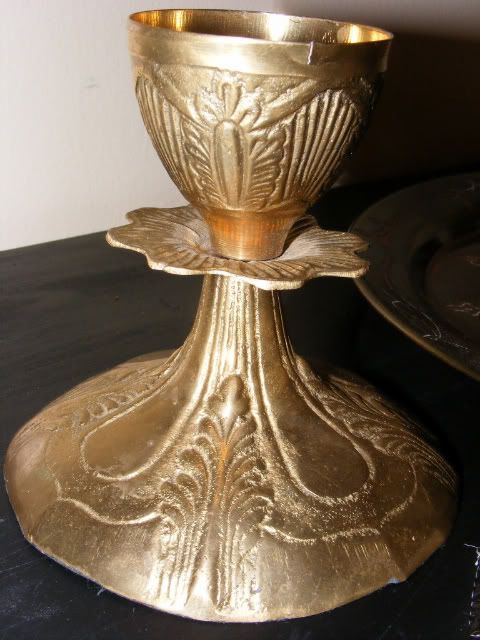 A few days ago I found that perfect tray at the Haven Hospice Resale shop.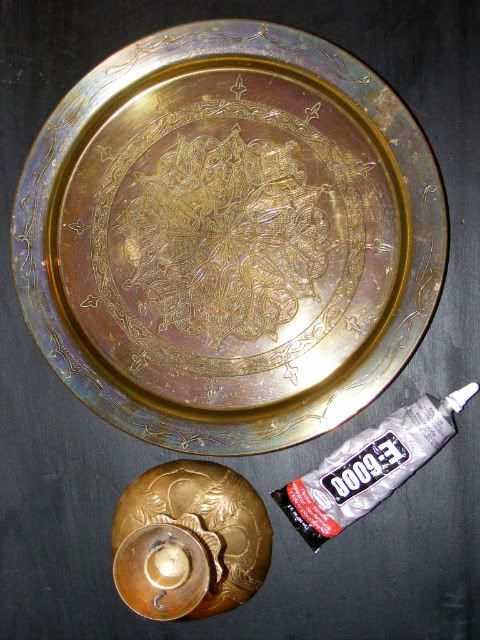 A little strong water-proof glue later, and I have a pretty brass cake stand.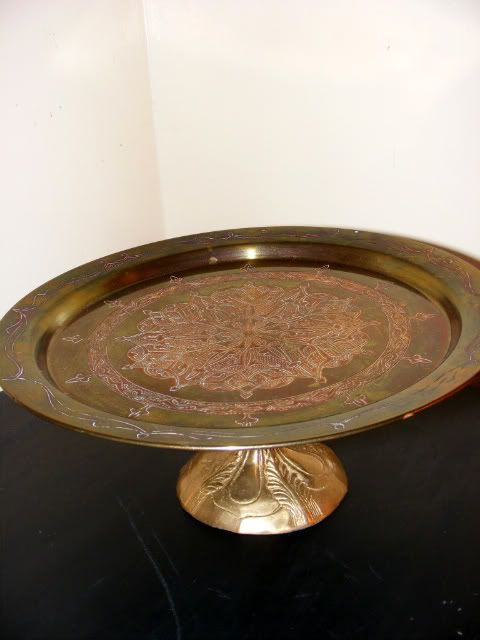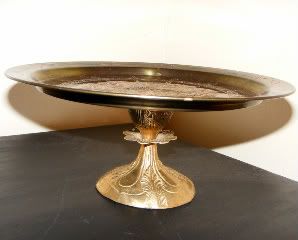 If you would like to see what other sweet treats are being offered by the other sweet participants of Corner View, please visit
Spain Daily
and all the blogs listed on her sidebar.