This week's Corner View topic is to show something in our home that has been repurposed (changed from it's original use, to serve a new purpose. Since I've been using it quite a bit this week, I will share with you my way of organizing sewing and crafting supplies.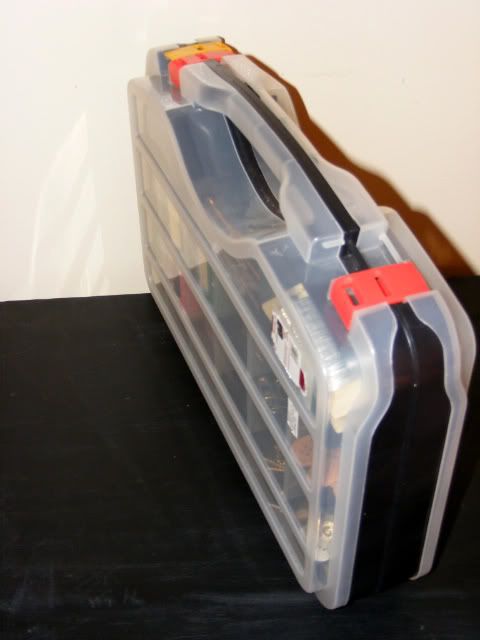 This was a two sided tool box, of the sort meant to hold nails, screws, nuts, and bolts. Although, I do now have two different size brass screws stored in the box, mostly the box holds other sight;y more "girly" things.
One side is mostly sewing supplies: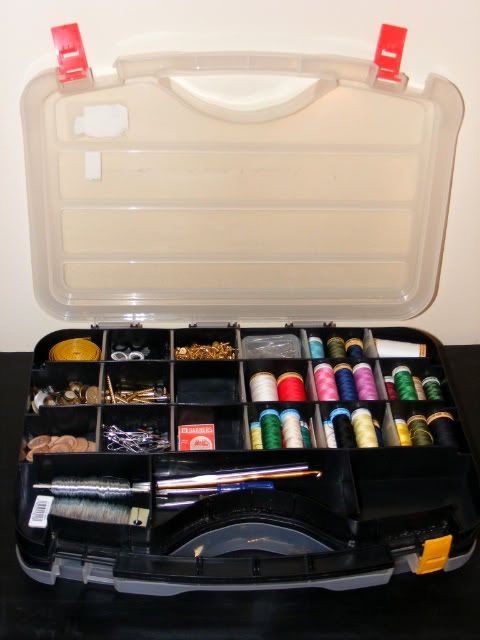 While the other side is full of odds and ends for doll and jewelry making: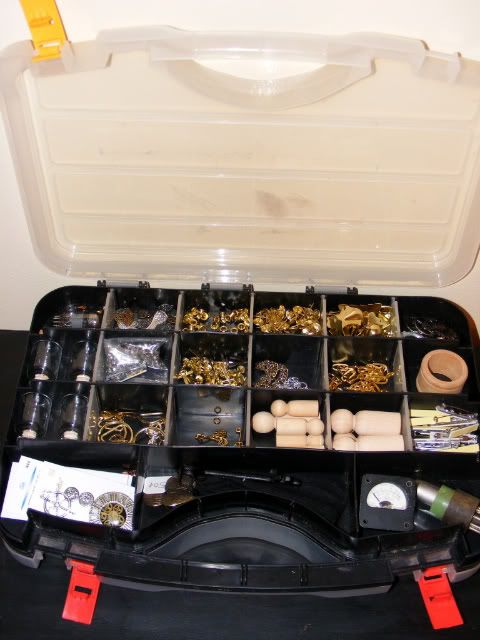 The reason I was using the things in the box this week, was that I was working on my first big leather project. I have made little things out of leather in the past, like boots and coats for the bendy dolls or helping Blaze make his moccasins, but this was the first thing I have made for me. I bought two pieces of deer hide at the Medieval Faire and spent the past few days turning it into a messenger bag.
I completed it Monday: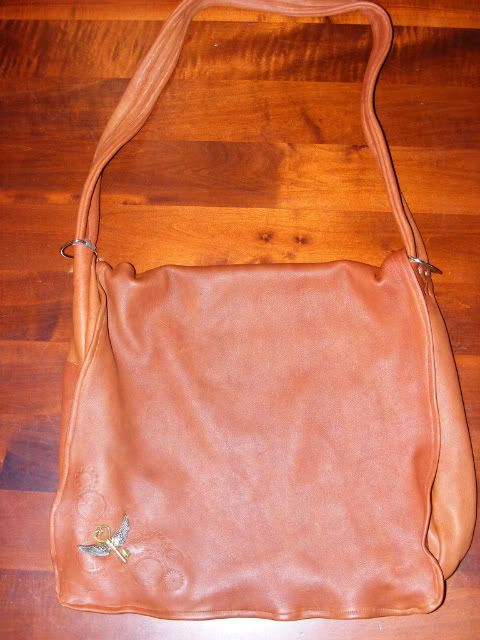 A chain across the back of the bag for hanging useful things:
The left corner of the front flap: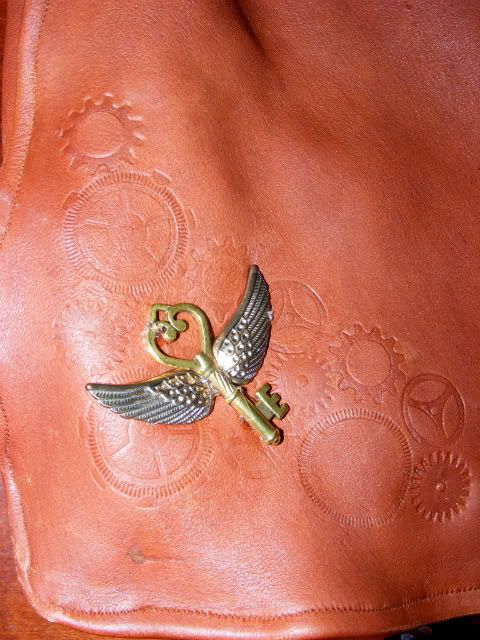 Inside pockets: