Happy Valentines Day a little early!
Today was the elementary Valentine's Day party at the school and one of the little girls gave me a Valentine that was so cute, that I wanted to share it.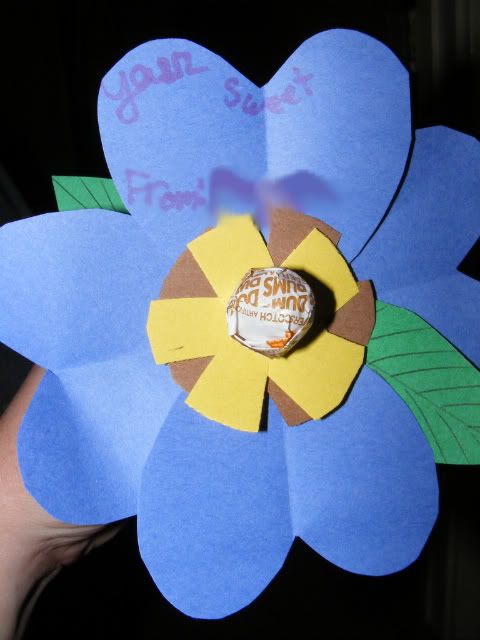 After Blaze ate the lollypop out of it, I took it apart to see how it was made: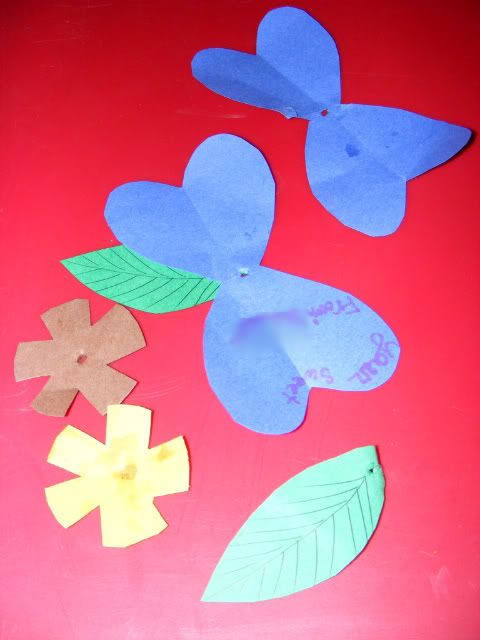 Blaze and I also made candy to give to DH for Valentine's Day.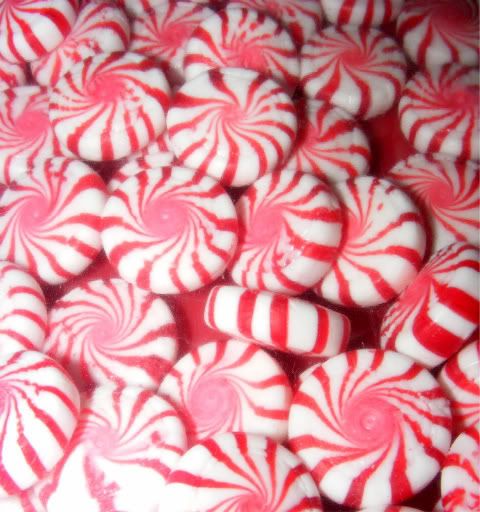 We started off with a bag of Starlight Mints and 20-ounce package of almond bark candy.
I unwrapped all of the mints and placed them in a gallon size zip-lock bag. Then, Blaze got to do the fun job of pounding on the candies with his hammer until they were all crushed.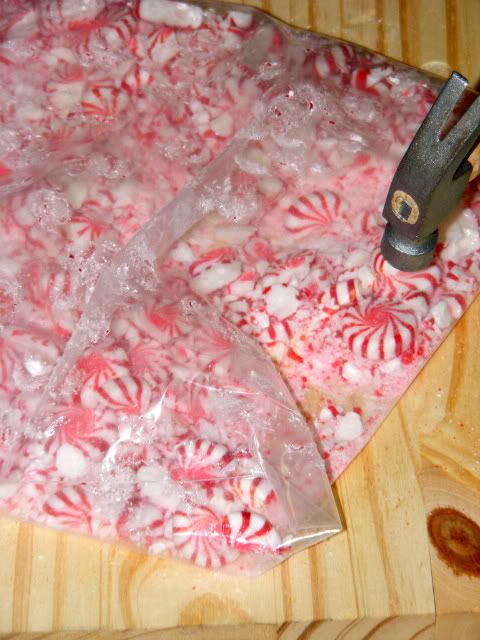 I followed the package directions for melting the almond back in the microwave. Then, we stirred 1 Cup of crushed mint candy into the melted almond bark.
We tried 3 different methods of making the candies into heart shapes. I had two candy canes left over from Christmas, so that was our first heart.
This one came out so well, that I wish I had more leftover candy canes.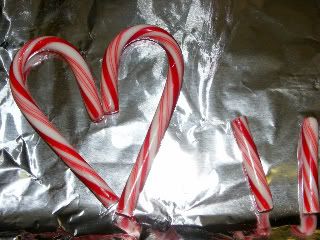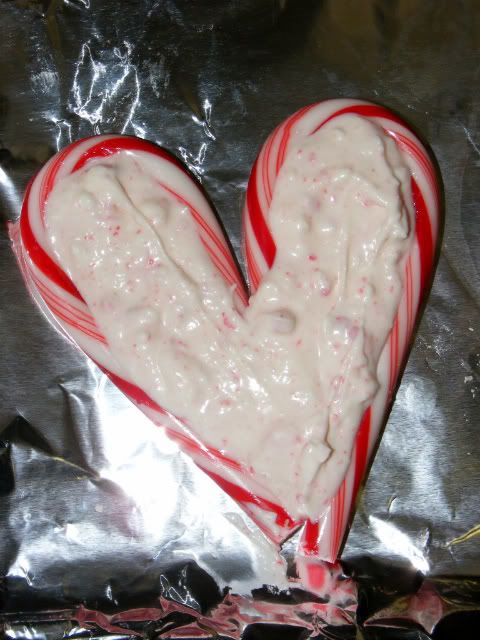 Then we made some with the silicon muffin pans and some by just spreading the candy into heart shapes on some aluminum foil.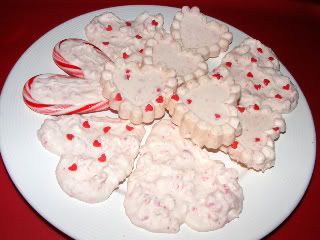 I hope everyone has a very happy Valentine's Day!