For many years now, my mother has had a new color scheme for Christmas each year. Last year it was brown and gold. This year it was black, red, and white.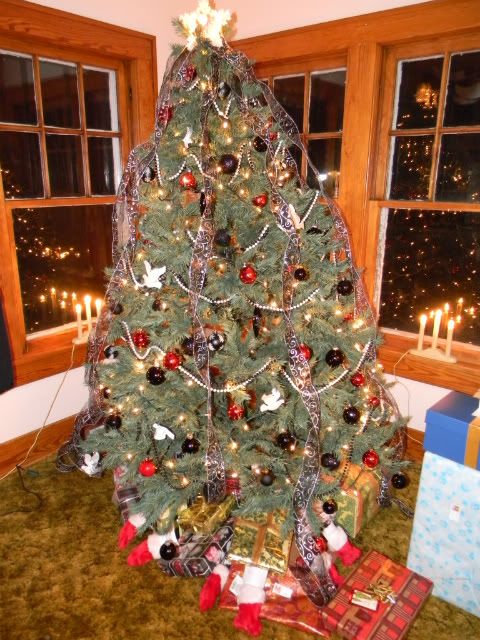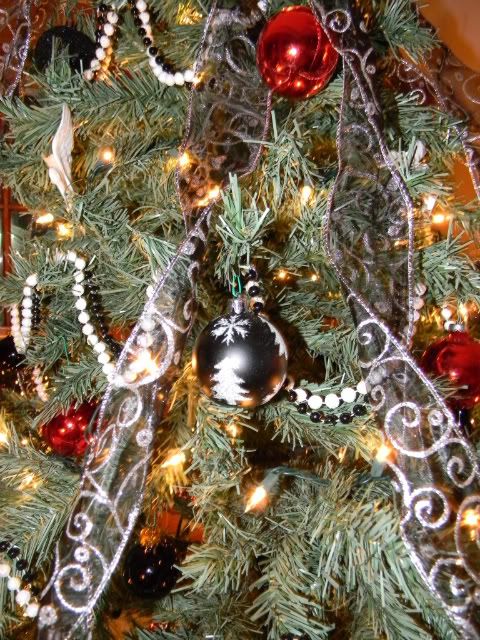 She decorates everything to go with her color choices, from sewing new slipcovers for the throw pillows on the living room couch and chairs, to the light switch covers.
While Ula was put to work scraping the frosting out of Oreo cookies, so Mother could use the cookies for a crust, I was given the challenge of turning the following objects into decorative candlesticks for the dining room table.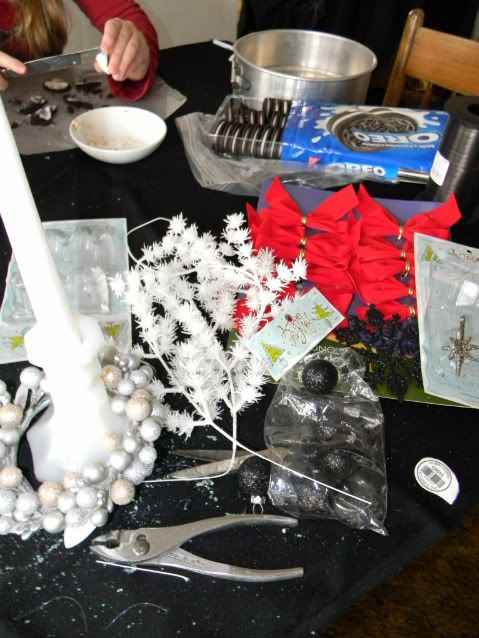 This was my final result: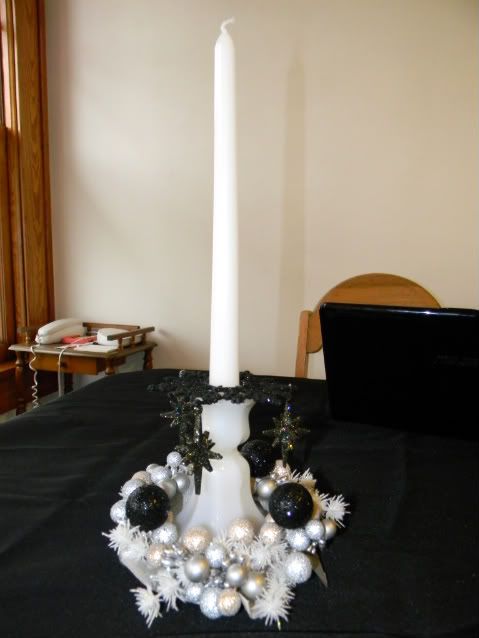 Each candlestick was then placed on a red lace doily on the table.