After years of telling Blaze (and DH) that going to see my family in Illinois for Christmas meant that we might see snow, it finally happened. It snowed most of the day on Christmas eve.
This was particularly exciting for Blaze, who had not seen snow since he was 2 years old.
We fit as many snow related activities into Christmas Eve and Christmas Day as we could, and Blaze enjoyed them all. Even clearing Grandmother's front sidewalk was fun.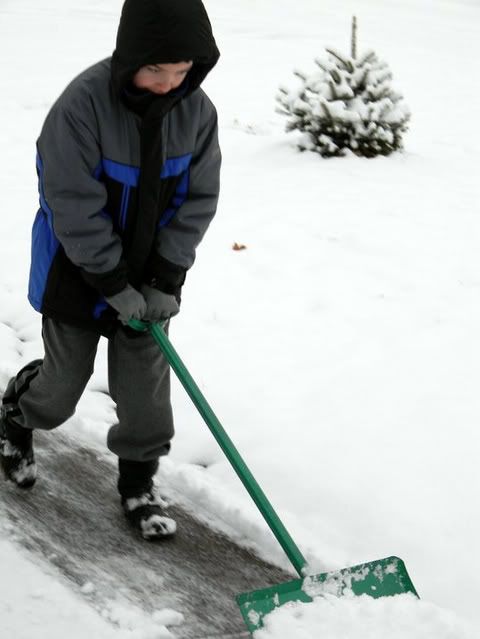 I was the victim of Blaze's first snowball, which went down the back of my neck, but Ula was the target of all the rest. He didn't really like the fact, though, that if he threw a snowball at her, it meant she could retaliate.
The sled: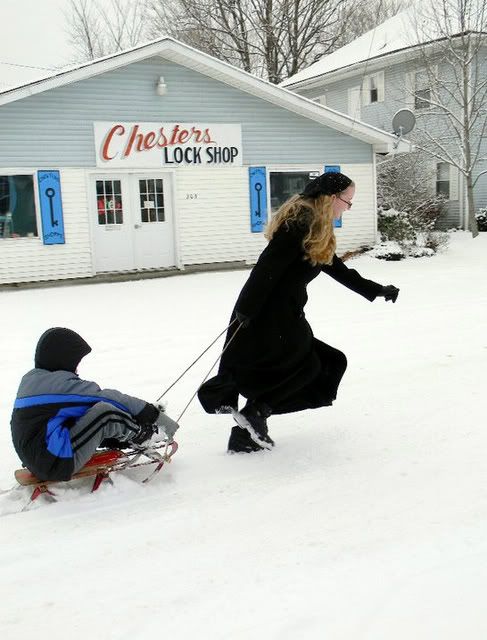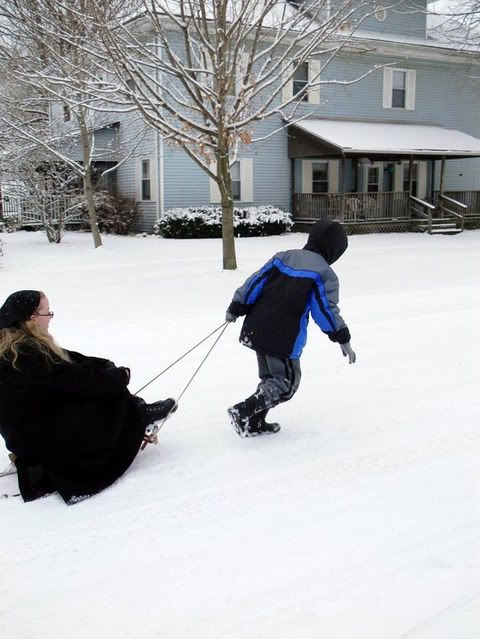 Our somewhat sinister looking snowman, with bulging eyes made out of kumquats: