This has been a great day for nature photography! First the hawk outside the museum and now this amazing sky.
It rained most of the afternoon, but just as the sun was setting, it began shining through the clouds, giving a strange glow to the sky and creating a rainbow.
I followed the rainbow over to the lake.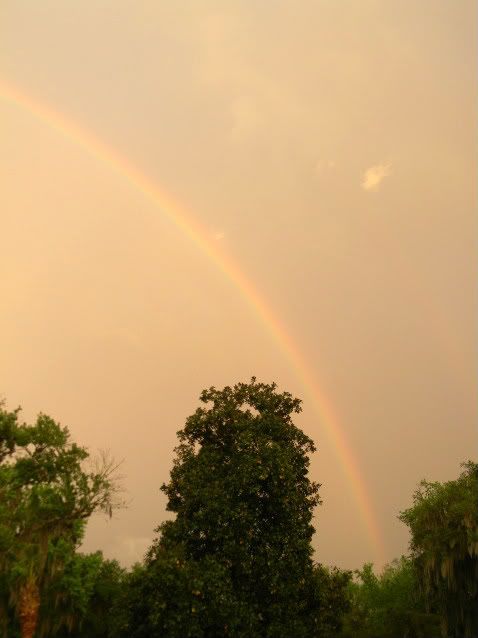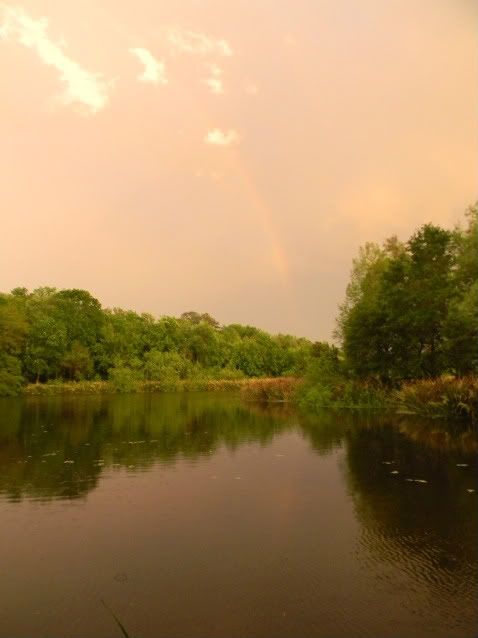 It didn't take long for the rainbow to fade and I thought the show was over, but I was wrong. Behind me the sky was still glowing, first with yellows and then a blazing orange.