For Blaze:
Since we've been learning about the American Revolutionary War at school, Blaze's bedtime story for the past couple weeks has been
A Dangerous Engine: Benjamin Franklin, from Scientist to Diplomat
, by Joan Dash, Dusan Petricic.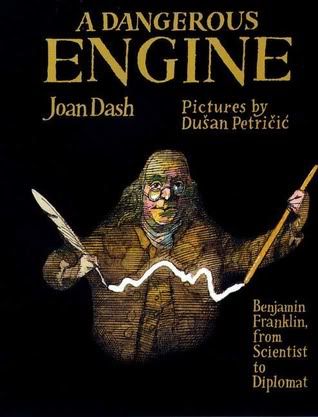 The book has been slow going at times, but we have both been learning a lot about the life of Benjamin Franklin that we didn't know before.
For lighter reading, Blaze has asked me to read
Her Majesty's Explorer
to him two nights in a row. Though aimed at much younger children, Blaze really likes the rhyming text and whimsical, mechanical explorer. We have even talked about writing our own poem about Steam Pig (Blaze's piggy bank) based on the poem at the end of the book, which is about Steamduck.
I just recently read
Timeless
, the final book in Gail Carriger's Parasol Protectorate series. If you haven't read any of these books yet, I highly recommend them. They are fast moving, fun books to read, full of action, humor, romance, vampires, werewolves, outrageous hats, and Victorian manners. I wish this was not the final book in the series, but I look forward to whatever Gail Carriger writes in the future.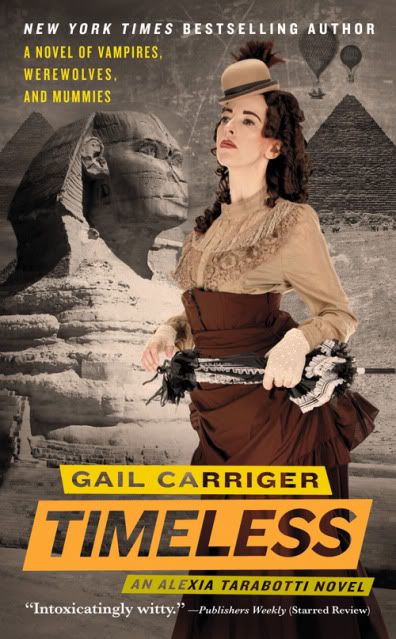 I'm almost done reading
The Hunger Games
.
The trailer for the movie, which will be coming out March 23, does a pretty good job of explaining what the book is about.
http://www.youtube.com/watch?v=HryK0nqejHA&feature=related
My newest book acquisition has been the cookbook,
Last Dinner on the Titanic
. The 100th anniversary of the sinking of the Titanic will be April 14, so I thought it would be interesting to try some of the foods the passengers were served. The book is full of historical information and photographs, as well as recipes.