There are still several pages to go in my steampunk scrapbook before I'm completely up-to-date, but here are the latest pages I've finished.
If you've seen the earlier pages of this new scrapbook, then you know that maximizing the number of photographs I can put on these smaller (8 1/2 inch by 11 inch) scrapbook pages is one of my goals. With some pages I have found ways to display several pictures, but sometimes there is a photo or pair of photos that I believe are special and need the page to themselves.
Blaze's 10th birthday party with a pop-up picture of the pirate airship pinata: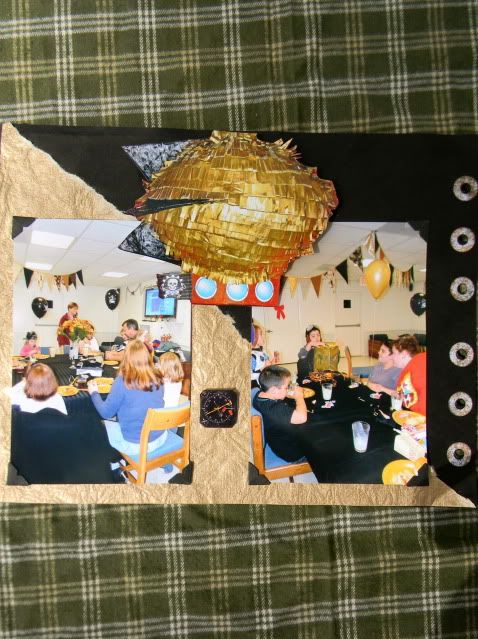 The food at Blaze's 10th birthday party, decorated with a paper pennant banner and cupcake picks left-over from the party: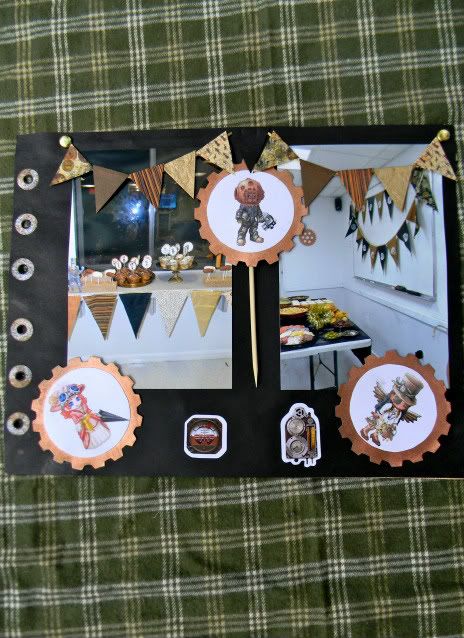 Burlap printed with key and decorative metal keys are the background for this page: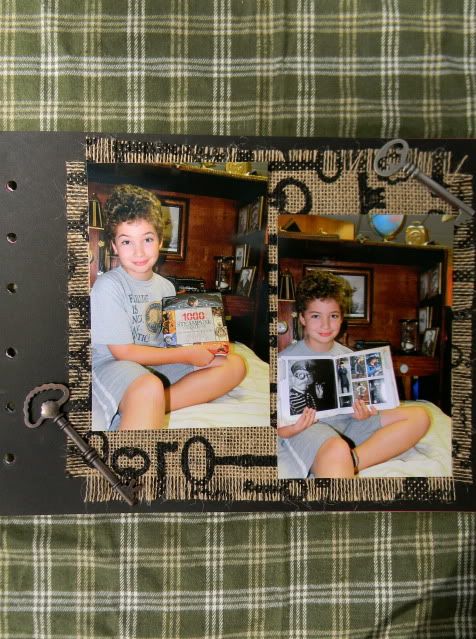 This page has a smaller, extra page built in, as well as pockets for tags with pictures: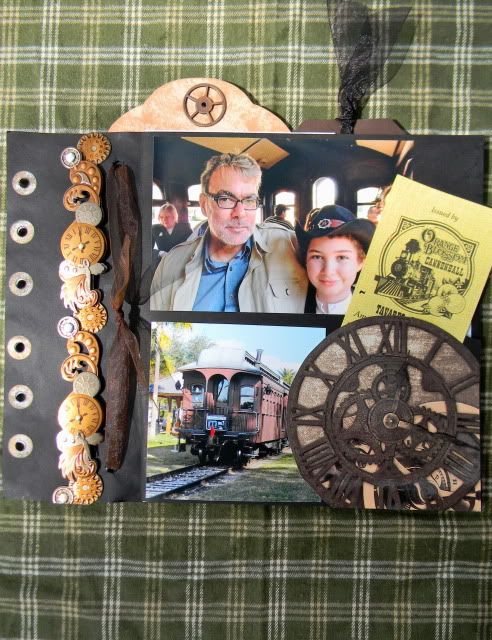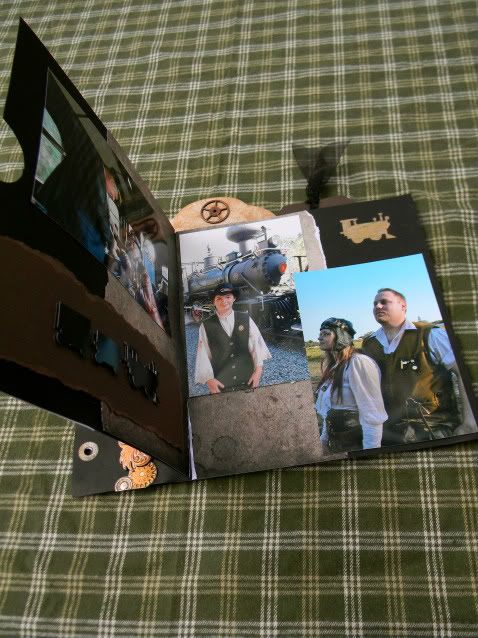 The backside of the previous page: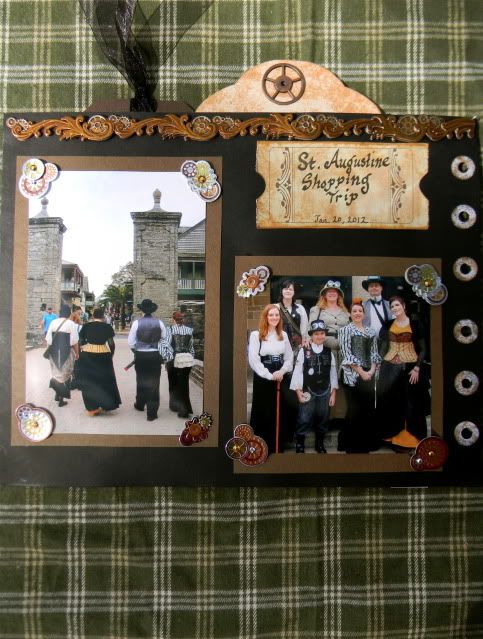 No special layers of photos here, just the cut out images of the toy guns I've painted:
The latest page. I really like the brads that look like screws.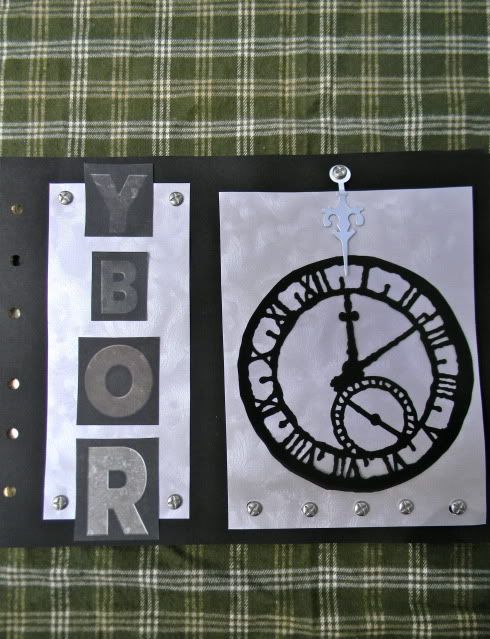 The mini-album on this page is held closed with a clock hand: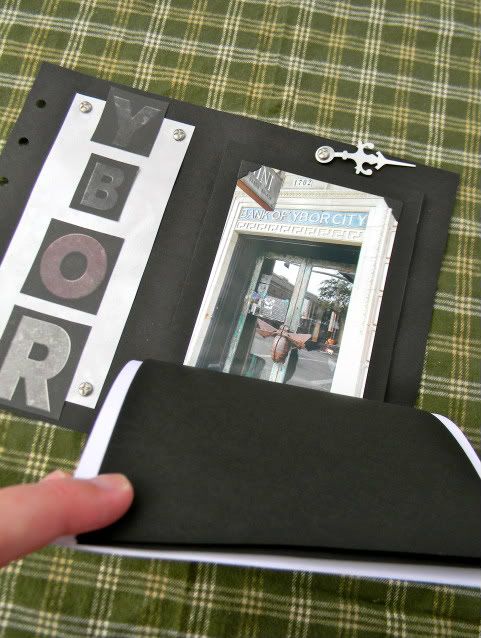 Here is an example of the kind of picture I believe needs undivided attention: