DH at Kingsley Plantation:
Once again, it is time for University of Florida archeology field school at Kingsley Plantation and, once again, DH is working and living there. Last week was the first week of work. Then Blaze and I went up there over the weekend. I returned home with a few of the pictures and short movies that DH had taken during the week.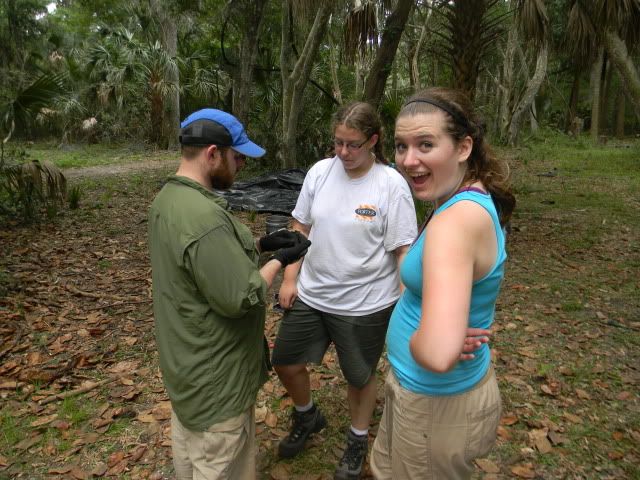 The students are digging in the "yards" of the slave cabins.