Yesterday was the second steampunk stroll through St. Augustine, organized by the
Central Florida Steampunk Association
. The turnout was really good for this event, with people coming from several different cities. Our gathering place to begin the walk, was the
St. Augustine Textiles shop
and to show our appreciation to the shop owner, he was presented with a laminated certificate of thanks.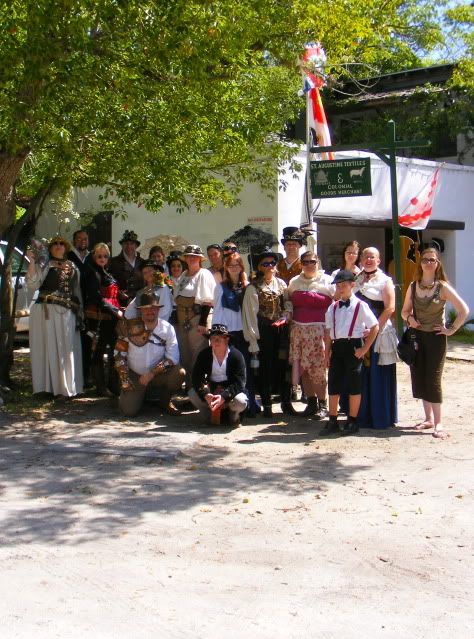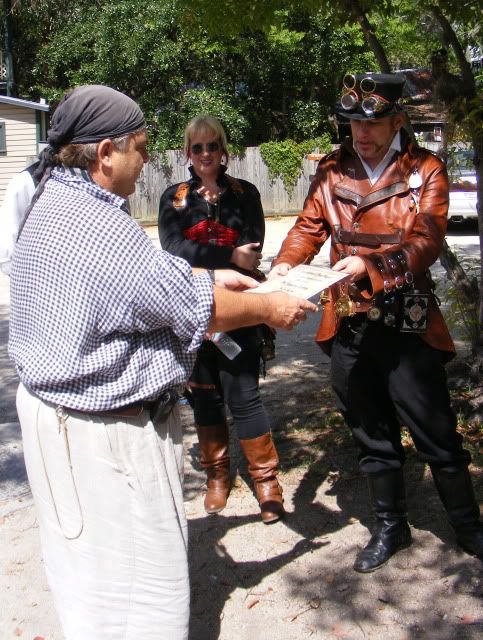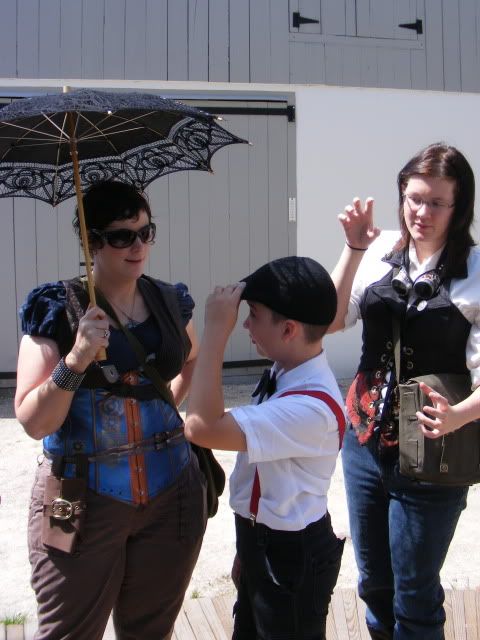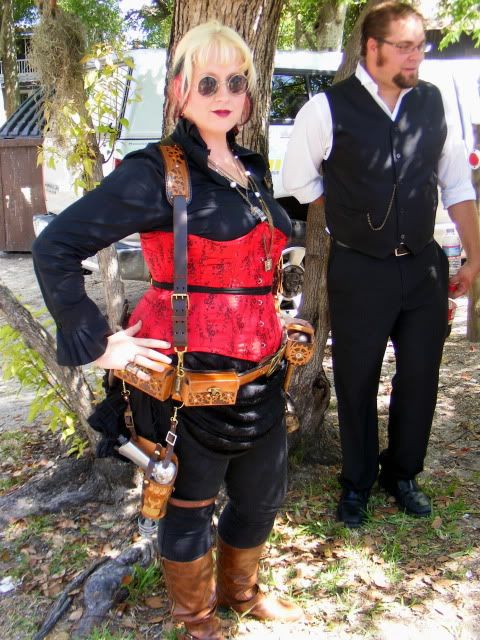 The men of CFSA:
The Ladies of CFSA: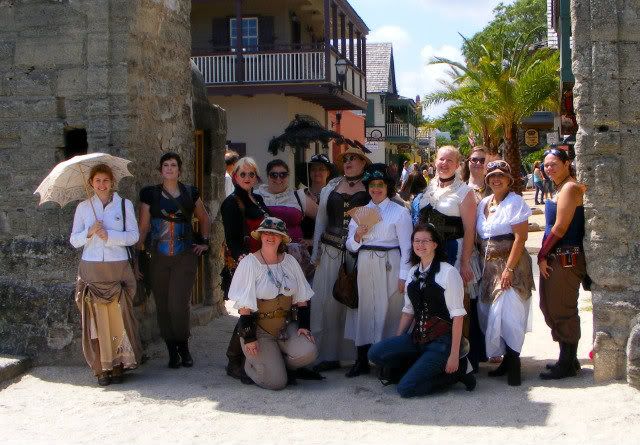 All together now: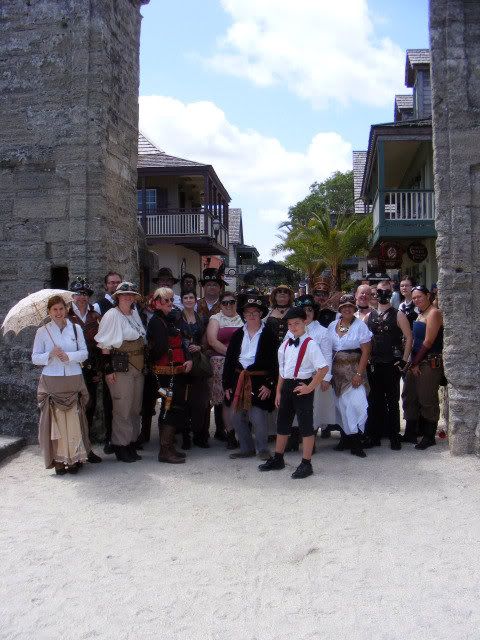 Our group was so big, that we split up at lunch time. Thirteen of us, and a 2 1/2 month old baby, went to the Columbia restaurant for lunch. The 190, Cuban inspired decor went very well with our costumes.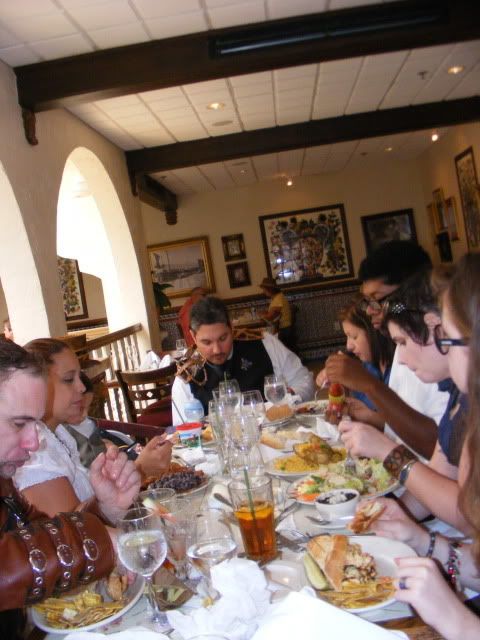 After lunch, we met up again with the rest of our people and continued exploring.
Posting a lookout, to find a few of our members we had misplaced:
St. George Street always has interesting live entertainment. Yesterday, the Columbia Restaurant had an outdoor stage where Flamenco dancers were preforming.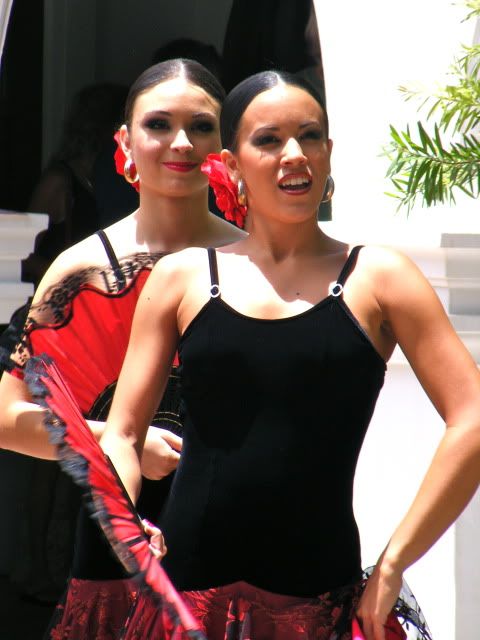 I really enjoyed this musician's playing and his sense of humor.