Blaze wanted to bring Legos with on our last trip to Illinois, so we filled a plastic box that had a lid. This seemed like a good idea until I had to put the breaks on quickly and the plastic box went flying. The lid came off and tiny Lego pieces went everywhere. That turned out not to be the only time during the trip when that box lid would be a problem.
During the trip, we added a small, more securely latched, box to hold the Lego people, so they were simple to find.
It was about $5 at Hobby Lobby (on a 50% off sale).
After the trip, DH brought home an old ammo box to be the new travel Lego case. There are no worries about this opening if it falls off the car seat.
It was kind of ugly, though, with the orange paint on two of the top edges, so I used "Hammered Copper" spray paint on it, inside and out. Two coats covered up all the lettering and scuff marks. It really is amazing what a new coat of paint can do!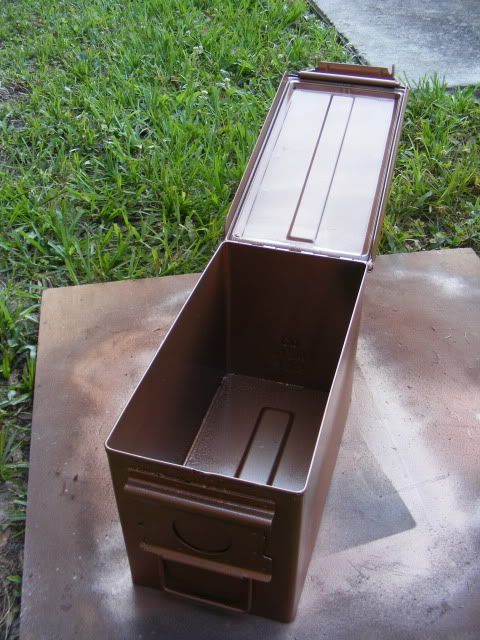 Blaze can fill it with Legos and play with magnets on the outside of the box.