Blaze's new bike arrived yesterday (
the fundraiser for Blaze's bike
) and once again I would like to thank everyone who helped make this possible! It had been hard to keep the fundraiser a secret, since it was all over the internet, but somehow I managed to do it. He was so surprised and excited when the box showed up and I told him what was inside.
Hugging the box: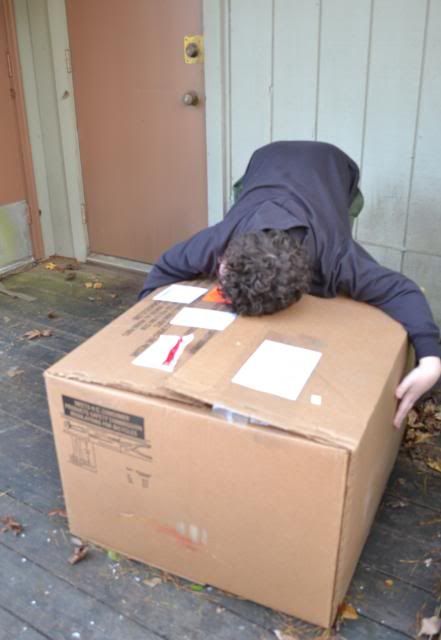 Today, we assembled the bike, although it was storming outside and it couldn't be ridden yet.
The written directions that came with the bike were confusing, but there was a very helpful assembly video on YouTube that made it much easier to figure out. My job became starting and stopping the video and explaining what needed to be done, while DH and Blaze put everything together.