We took a mini vacation over the weekend, which started with a ride on
the Orange Blossom Cannonball steam train in Tavares, Florida
. The tracks are being repaired right now, so the Christmas train ride didn't go very far, just back and forth on the same stretch of tracks several times, but the crew made up for that by being very friendly and entertaining.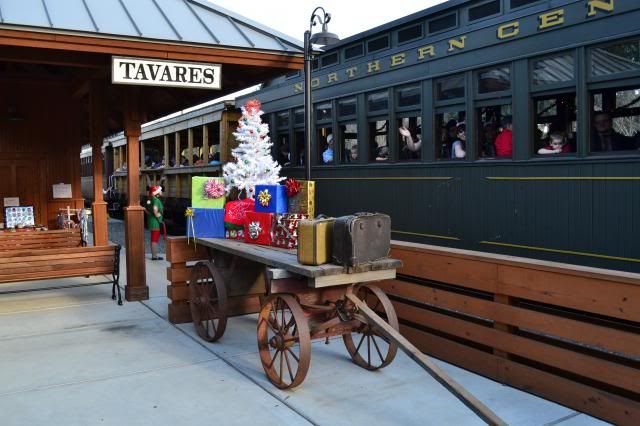 The Christmas event is very much geared towards young children and they certainly all seemed to be having a good time. Blaze thought he was too old for some of the sing-a-long songs, but he still had fun.
Crew members in chef's coats and hats served hot chocolate and sang to us and Mrs. Claus served Christmas cookies.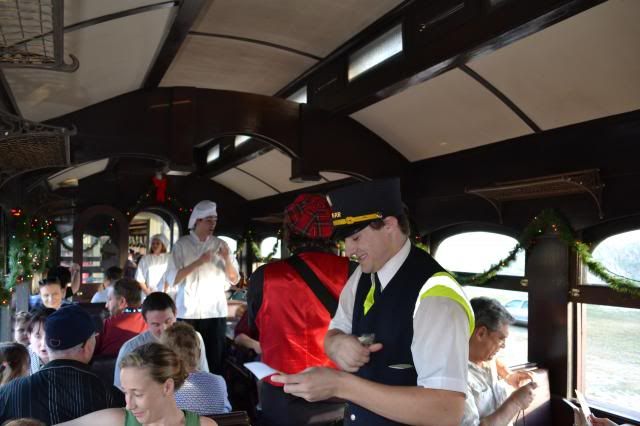 Then Santa made his rounds with elves who gave each child a jingle bell necklace.
The Santa Claus was really excellent! He stopped to talk, hug, and have pictures taken with each child and had a magnificent real beard.
Because of the problems with the track, each passenger was given a voucher for a free ride once all the repairs are complete, so we will definitely be going back.