This is the earliest we have ever put up a Christmas tree, but that's what we all wanted to do this past weekend.
DH and Blaze went to Costco and bought a tree on Saturday and we wrestled it into the house and into its stand yesterday.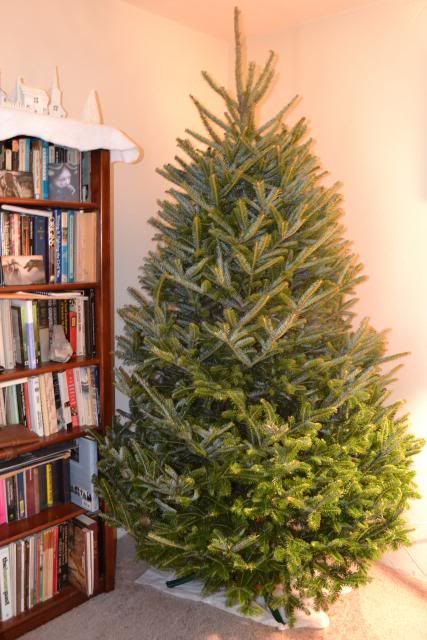 We made the discovery that Blaze has become too big to be lifted up to put the topper on the tree.
I like this picture, but it just didn't look right with the Christmas decorations,
so I wrapped it like a present.