I'm now going to jump back in time a few days, because I never had a chance before to post pictures from the rest of our mini-vacation this past weekend.
After the train ride in Tavares on Saturday, we spent the night in a hotel in Clearwater.
Tired child having snacks and watching The Wizard of Oz:
Sunday, we had the perfect Christmasy day in Tampa!
We started off with the
Henry B. Plant Museum's Victorian Christmas Stroll
.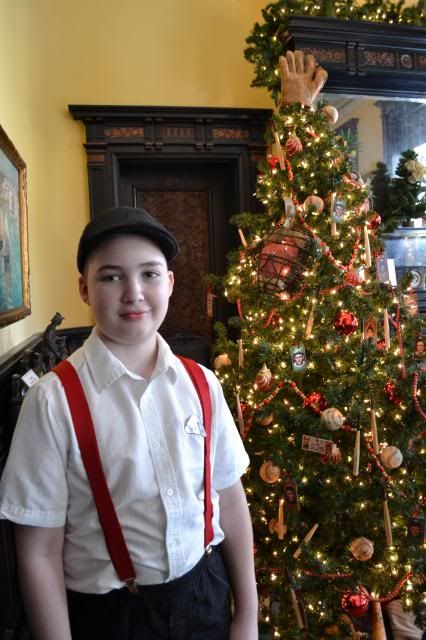 The museum is the ideal place to take holiday pictures.
To make the stroll through the museum more fun, there was a scavenger hunt for pictures of Henry B. Plant.
After the tour, there was hot cider and cookies on the veranda.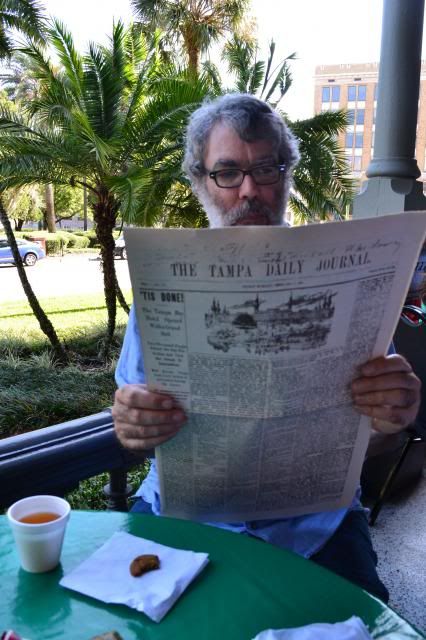 We then walked a few blocks to the
Tampa Theater
, a real old time movie palace, to watch It's a Wonderful Life.
On the way to the Theater, we wandered through a small farmers market, where a jazz band played Christmas carols, while children had their pictures taken with Santa Claus.
Before the movie started, the amazing Wurlitze
r
rose from a hole in the stage floor and began to play Christmas carols.
After about 15 minutes, the instrument sank partway down and the audience sang along with lyrics projected on the screen.