For this week's corner view, we were asked to show our personal style. My style varies quite a bit from day to day, except for the shoes. I usually wear my Teva sandals with everything (or I go barefoot).
If it's warm and I don't have someplace nice to go, I usually wear shorts or jeans with one of my many tourist T-shirts, and a bandanna to hold back my hair.
If I feel like dressing up a bit more, I like full skirts and light airy shirts.
I have a few pairs of cargo pants that I like to wear, but only one pair of dress pants, which are referred to as the "funeral pants".
My most recent clothing purchase was Spring weight jackets for my oldest daughter and me, in different colors, but the same design.
Mine is Khaki: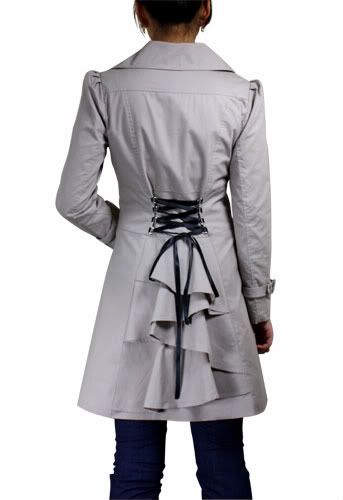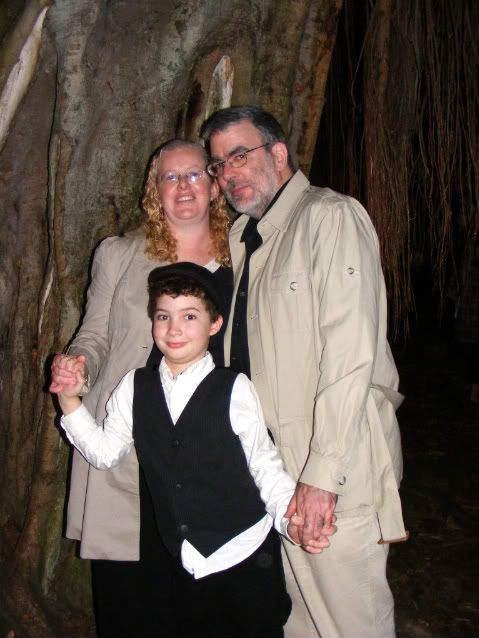 Ula's is black: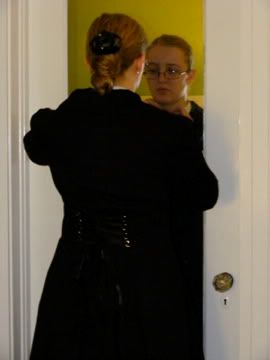 My most recent, completed, sewing project was a flannel patchwork skirt, which kept me nice and warm during our trip up North for Christmas: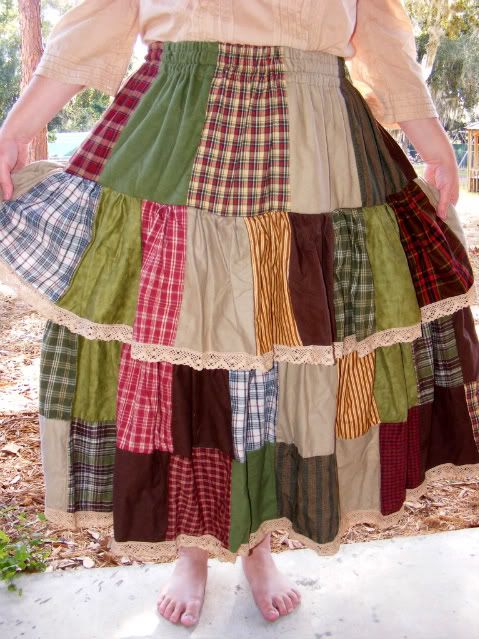 The sewing project I just started last night, is to make a long brown tiered bustle skirt, based on this design by
Retroscope
: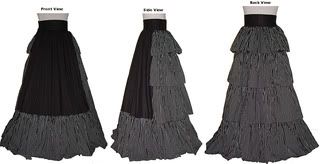 and using this fabric: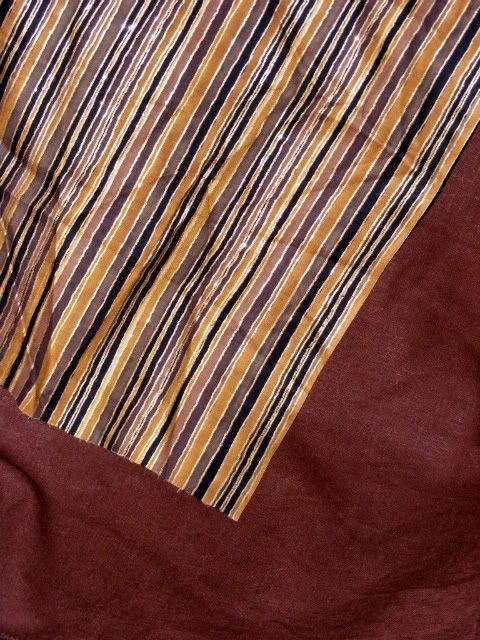 To see what other Corner View participants are wearing, don't forget to go visit our host at
Spain Daily
and the many people around the world who are listed on her sidebar.