DH has been attending a conference for The Society for Historic Archeology since Wednesday. This year's conference is being held at the Amelia Island Resort, which is very near to Kingsley Plantation, so today the children and I met up with him at a special event at Kingsley.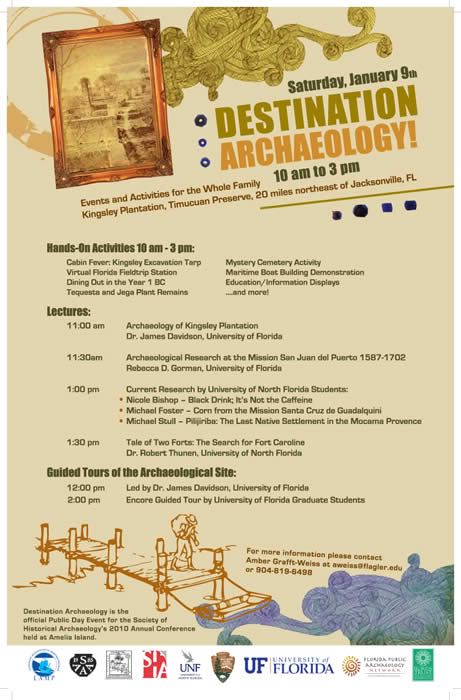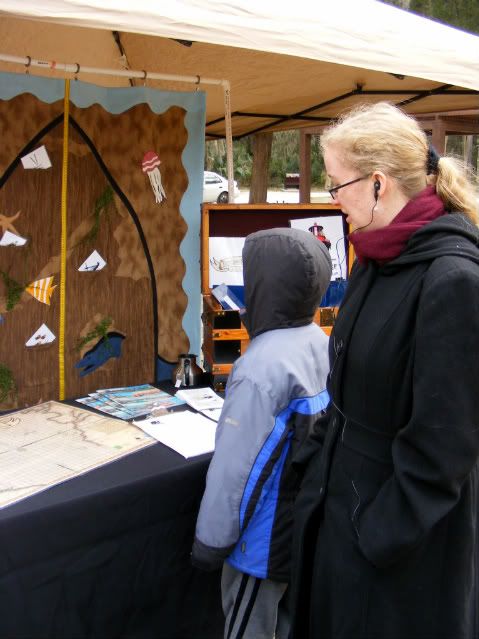 The park service has been very busy with the plantation. Since we were there over the summer, they have added several informative signs and have opened up more of the kitchen house to the public.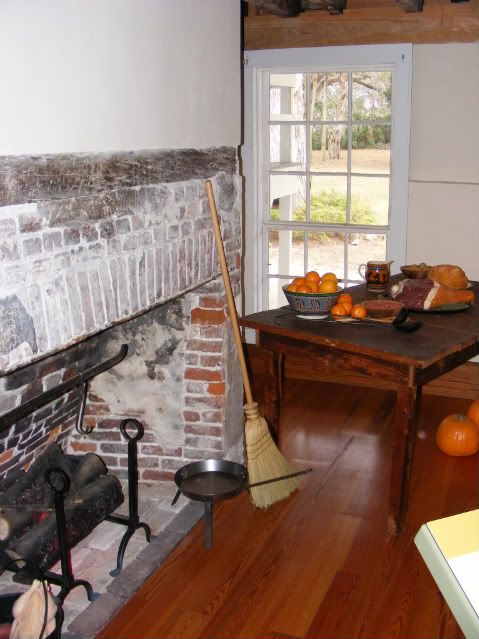 There is more information on the suffering caused by the slave trade, as well.
One of the rangers, working in the plantation book shop, showed us the difference between regular cotton and the Sea Island Cotton that used to be grown on Fort George Island. Sea Island Cotton is no longer grown commercially because it has to be de-seeded by hand ( the fibers are so fine that they are shredded by a cotton gin).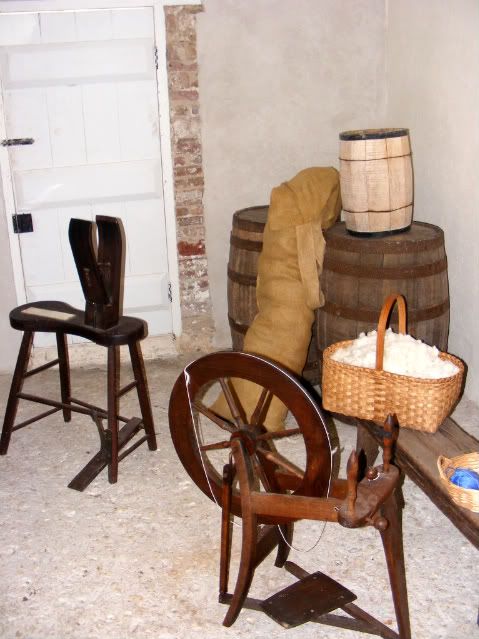 It was cold out there today, but the kitchen house and book store were heated and there were 4 of these space heaters in the barn, which was where students were presenting lectures.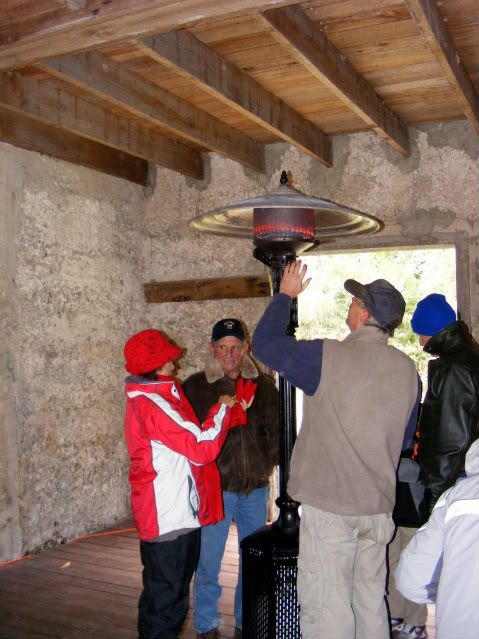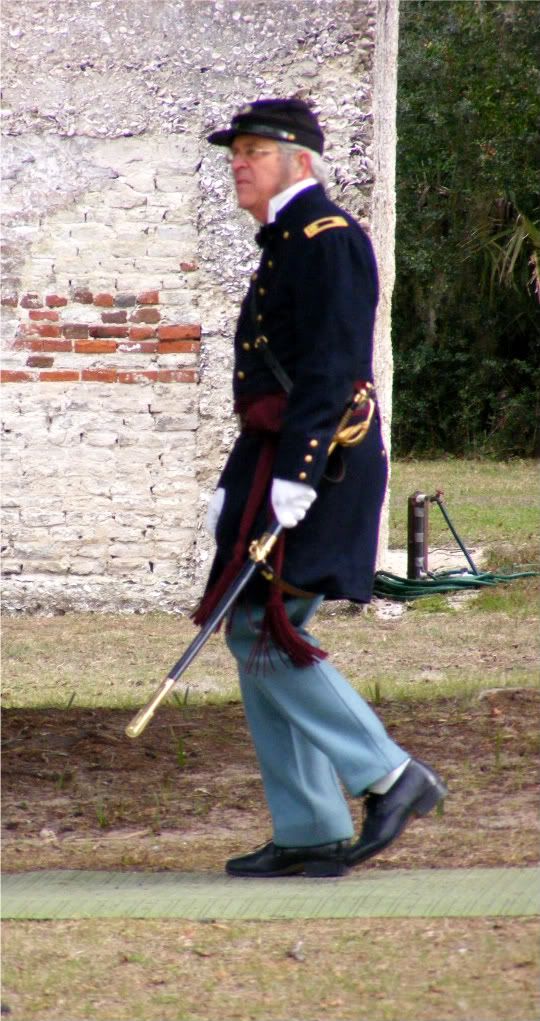 There were a few booths set up with activities for children, but Blaze didn't want to play any games. He's very cold sensitive and was more interested in finding Dad and getting out of the cold.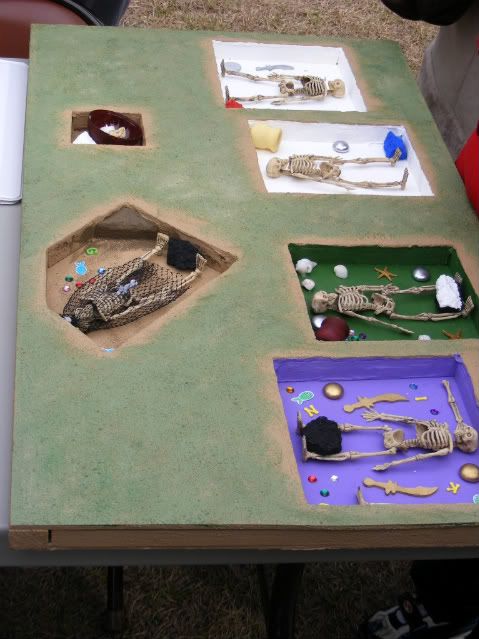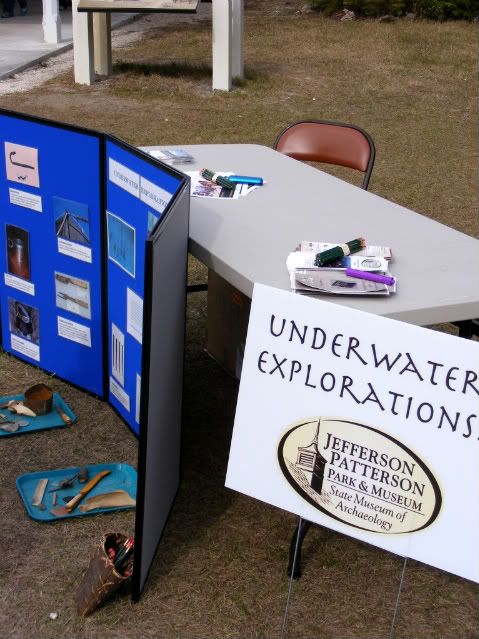 I hear we were very lucky, weather wise, today. A friend who is visiting Daytona Beach today, reported that there was ice (not snow) falling from the sky there.
Tonight we are staying at Amelia Island Resort in the suite that DH has been sharing with his friend, David. It's really much more up-scale than we're used to, and Ula said she felt like a "cat in a strange garret."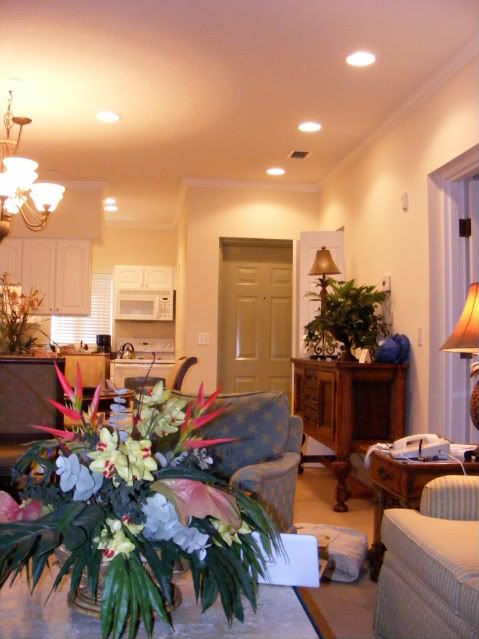 DH has returned to the conference, Ula has continued her cat theme by going to sleep while curled up on top of the bedspread, and Blaze is enjoying the wonders of a whirlpool bath, filled with bubbles.
Tomorrow's plan is to go to St. Augustine. Ula only has one more week before she has to return to school, so we wanted to take her to St. Augustine once before she has to leave.