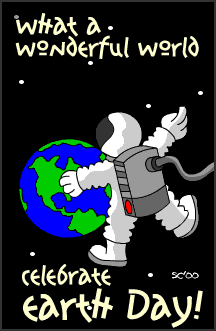 This is the way I'm recycling newspapers for Earth day, I'm using it as weed barrier in my garden.
By overlapping multiple layers of newspaper, the sunlight can't penetrate, so the weeds don't grow. By covering the newspaper with composted cow manure, it looks like well weeded, dark, rich soil.
The entire process takes about 10 minutes per 20 foot row, but it looks like you just spent long hours weeding, plus it's biodegradable and feeds the garden.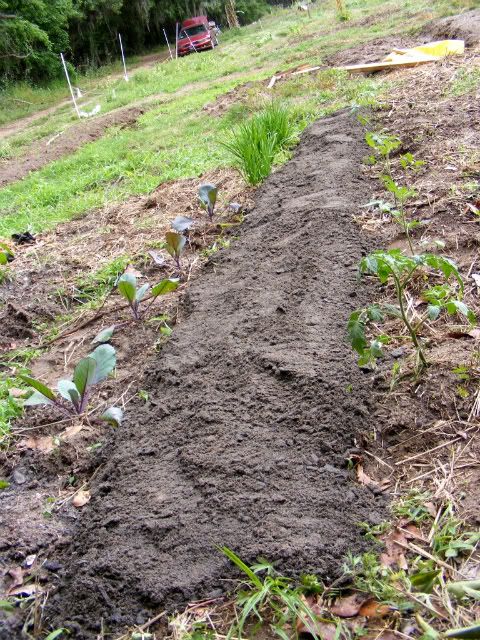 For the garden paths, I'm laying out the newspaper and then covering it with cypress mulch.
Now that I've worked up a sweat, I think this will be the perfect Earth Day treat.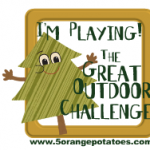 This is how Blaze is cooling down: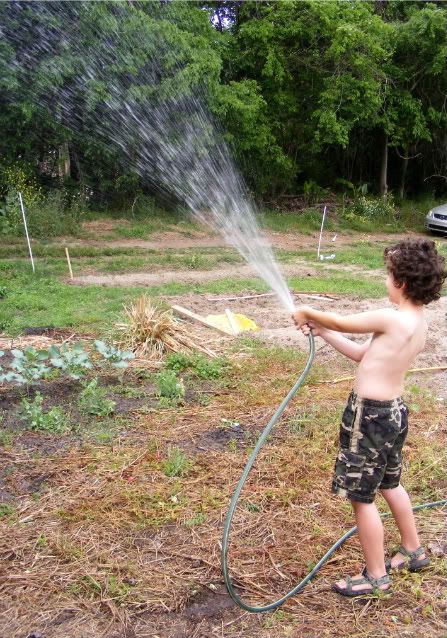 The Florida Museum of Natural History's Earth Day Celebration is this coming Saturday, April 24, 2010.
Museum Earth Day
While Jane is away this week, Corner View is being hosted by Joyce of
A Perfect Beginning
. Every Wednesday, Corner View brings together participants from all over, to share what life is like in their corner of the world.