The University of Florida has recently finished building a second bat house, so Blaze and I went to see if it had any residents yet.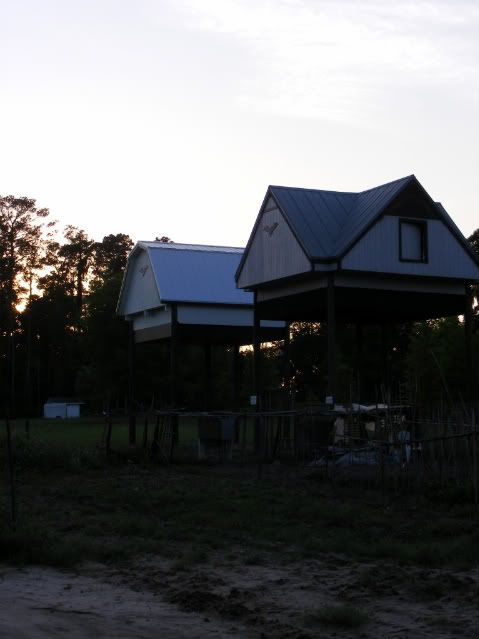 Every evening, just as the sun is setting, people begin gathering near the fence in front of the bat houses to watch the bats come out.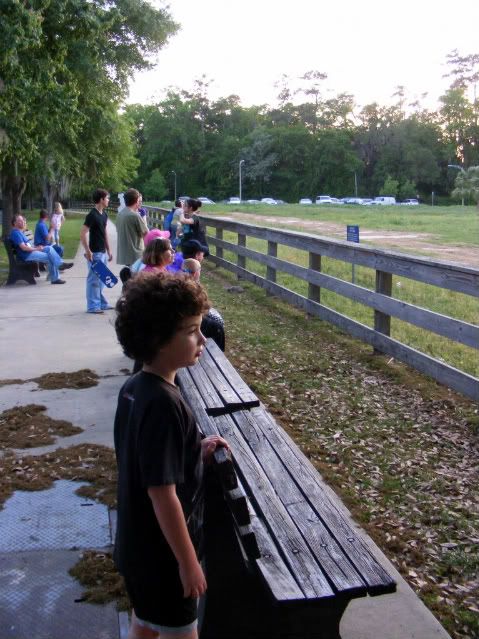 The bats fly en-mass to Lake Alice for a drink of water and then separate to do their nightly bug hunting.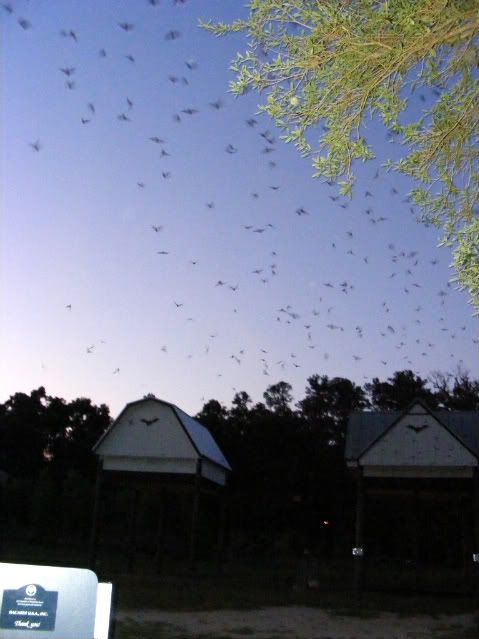 Blaze was excited to follow the bats across the street to the lake.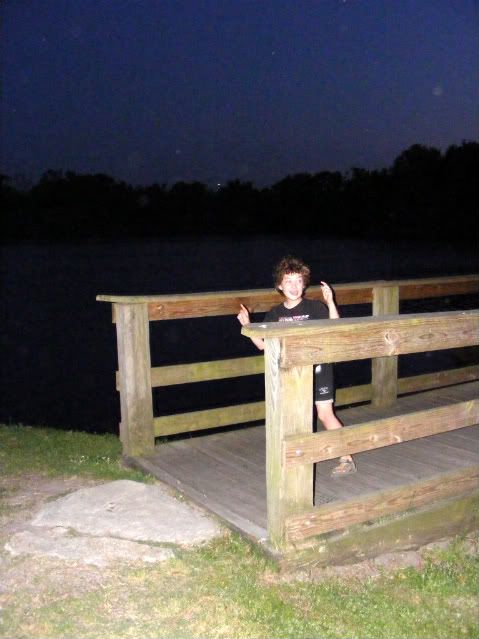 I'm always careful to sit where there are tree branches overhead when the bats come out, because they fly next to trees or above them, not under them. Someone standing out in the open will undoubtably say something about feeling drops of rain, but that is not rain they are feeling.