Blaze has been learning how to do a blanket stitch, while he was making a cat toy for his sister, Nika's cat. I think he's really good at now. The ball he made, required 8 panels being sewn together, so he got lots of practice.
Chanting the 3 steps needed for a blanket stitch helped him to remember and stay focused, "poke, wrap, pull".
Poke: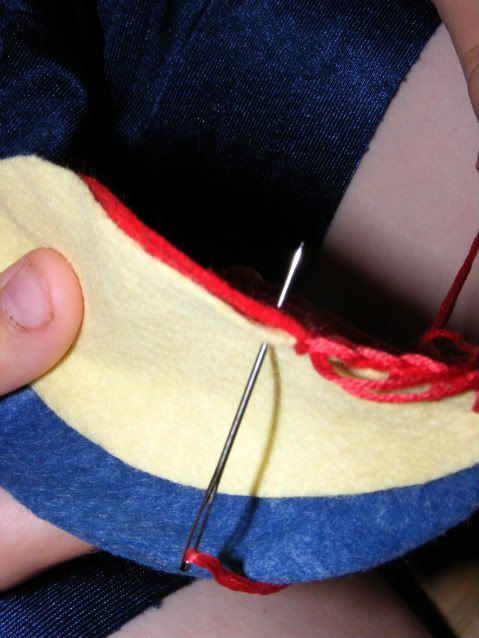 Wrap:
Pull: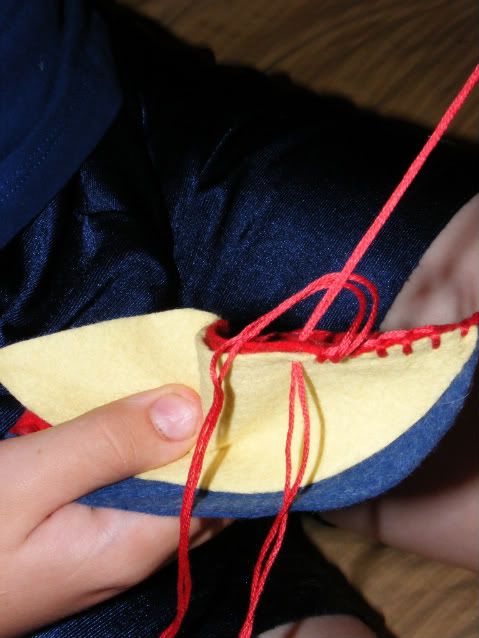 For the inside of the cat ball, Blaze wrapped a bell with wool, so that catnip wouldn't get inside the bell and stop it from ringing.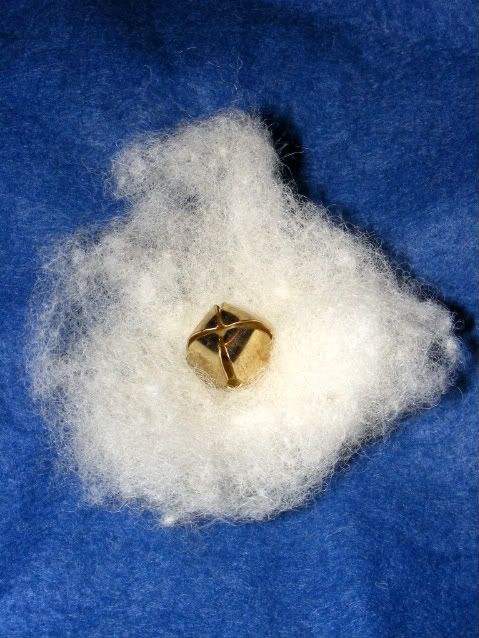 I poked the wool several times with a felting needle to make the wool stay in place ( Blaze probably could use a felting needle safely, I just haven't worked up the courage to give him something that viciously sharp yet).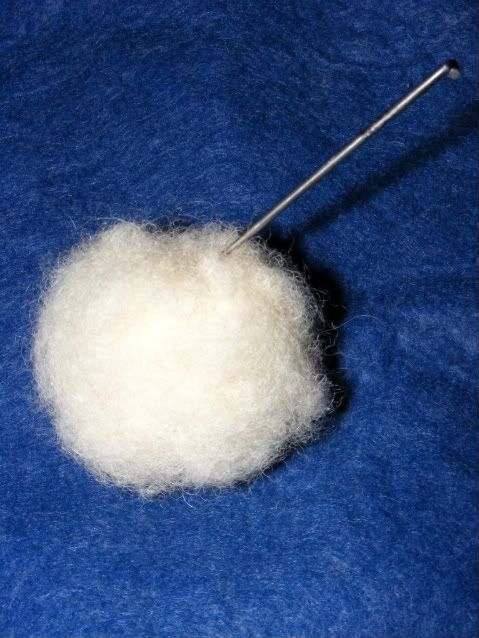 We turned the ball inside-out, placed the bell filled wool ball inside, and filled the remaining space inside with catnip.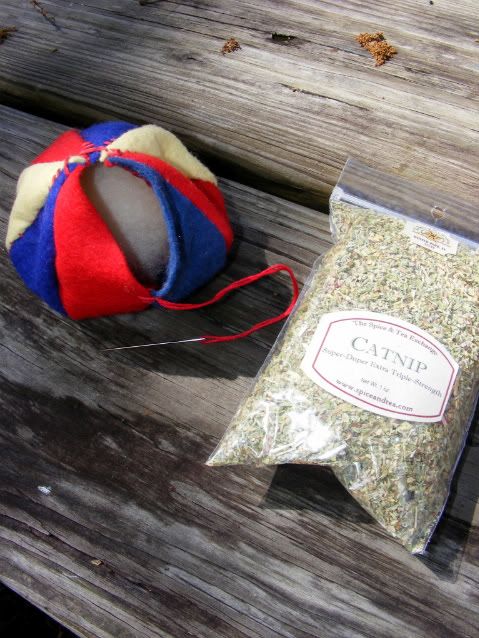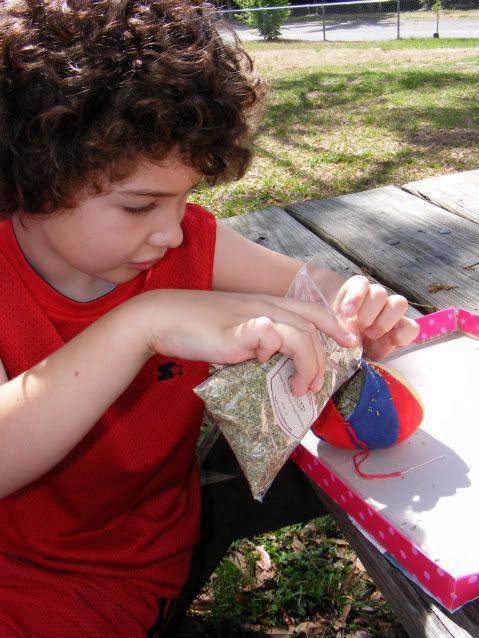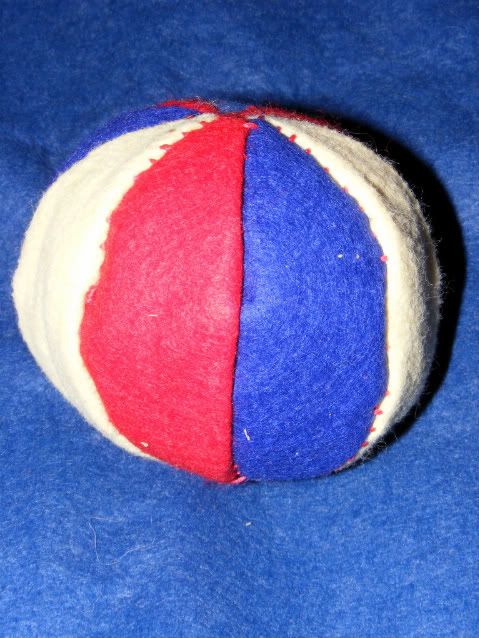 The pattern we used for this ball, was the "large felt ball" pattern from the book Feltcraft.