It was a federal holiday, so DH didn't have to work today and we were all able to take a little road trip to
Falling Waters State Park
. It's about an hour and a half west of Tallahassee.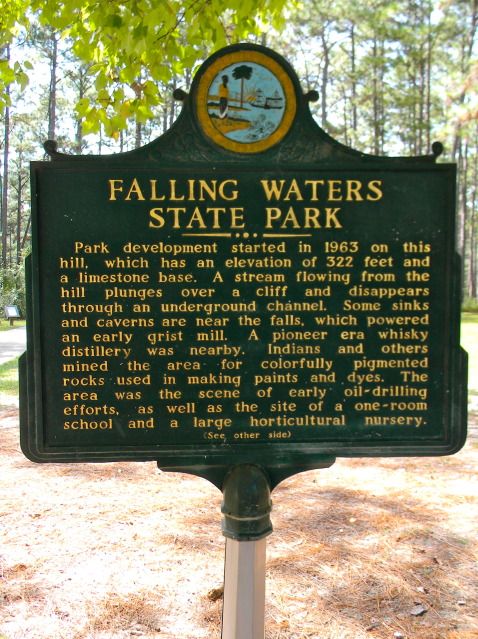 The highest waterfall in Florida: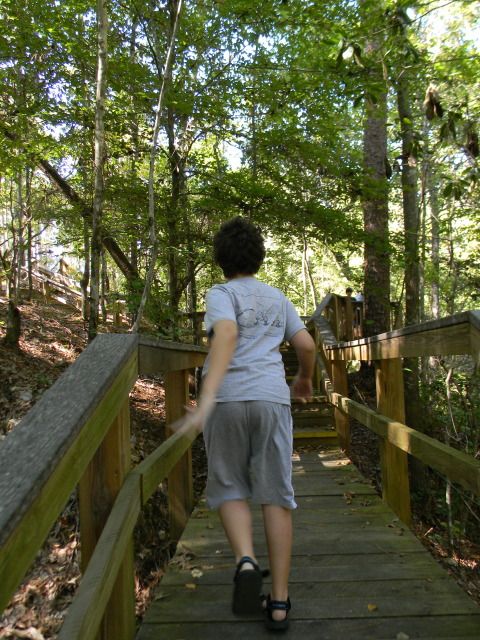 Signs of autumn, even though the temperature was still 82 degrees today: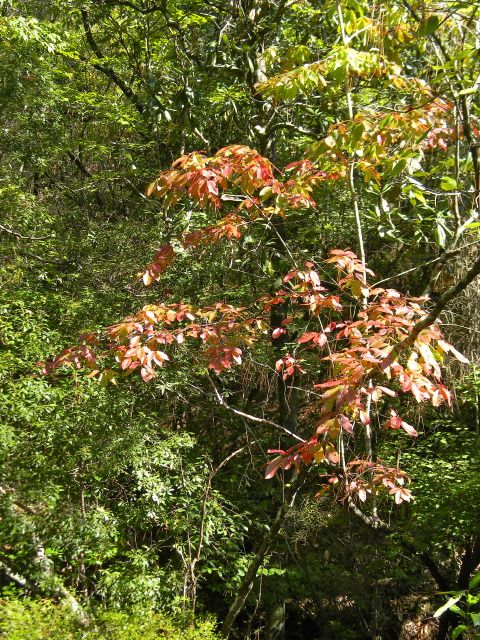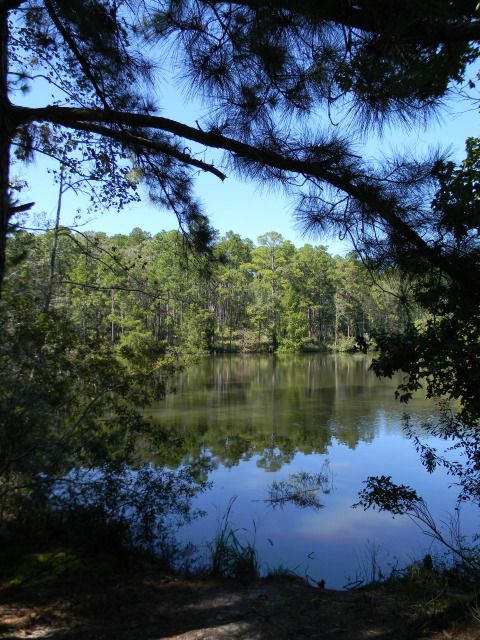 The swimming beach at the lake:
Stopping to look at the map:
Tired out after a nice long walk:
Were talking about going back to Falling Waters to camp, sometime in the future.