With Blaze's help, I have begun working on my Halloween costume for this year. My plan is to be a steampunk version of the ghost of Christmas past, so I wanted a light, flowy, ghostly skirt. This no-sew tutu is great for that.
I started out with 6-inch wide strips of white tulle, 52-inches long and gradually increased the length of the strips until the strips near the tie in back of the skirt are 72 inches long.
A wide piece of ribbon serves as the waist band, cut to the measurement of my waist, plus 2 feet. I tied the ends of the ribbon to two chair backs (in this case, child-size chairs) to make attaching the tulle strips easier.
1. Fold a strip of tulle in half, creating a loop at one end. Place the loop next to the ribbon.
2. Pull the loose ends of the strip of tulle up and over the opposite side of the ribbon and through the loop.
3. Pull tight.
4. Repeat. Keep all the knot tightly pushed together.
Keep going until the knots cover the area equal to your waist size.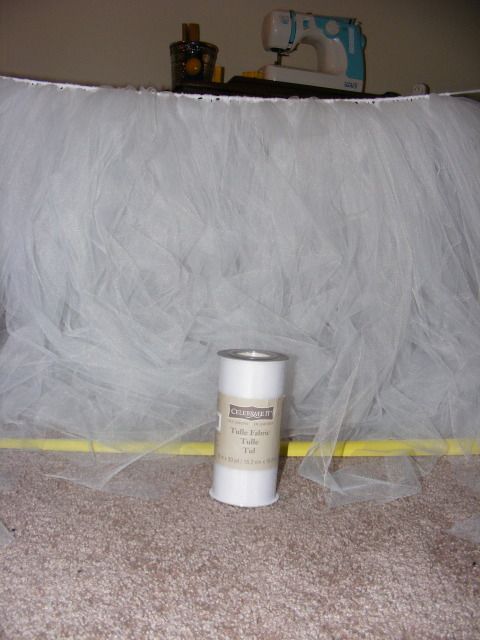 The finished skirt is tied in back with a bow.