Blaze and I have been learning about the Mexican celebration of the Day of the Dead for social studies.
We started by watching a couple short movies, this one, which was from the Travel Channel:
and this one, which was made for classroom use:
http://www.amazon.com/El-D%C3%ADa-de-los-Muertos/dp/B005S1BQZ4/ref=sr_1_5?s=movies-tv&ie=UTF8&qid=1351703336&sr=1-5&keywords=day+of+the+dead
The local homeschool group had a Halloween party at a park last Thursday and parents were asked to provide games or activities for the children. I had a kit for making sugar skulls that I had purchased three or four years ago, but never used, so I got that out and we took sugar skulls and 4 colors of royal frosting to the park.
I did learn a valuable lesson about placing things made of sugar in a hot car on a humid day, though. Not all the skulls made it to the park safely. Quite a few children did get to decorate them and I asked Blaze to wait until the next day to do one, so that other children could try.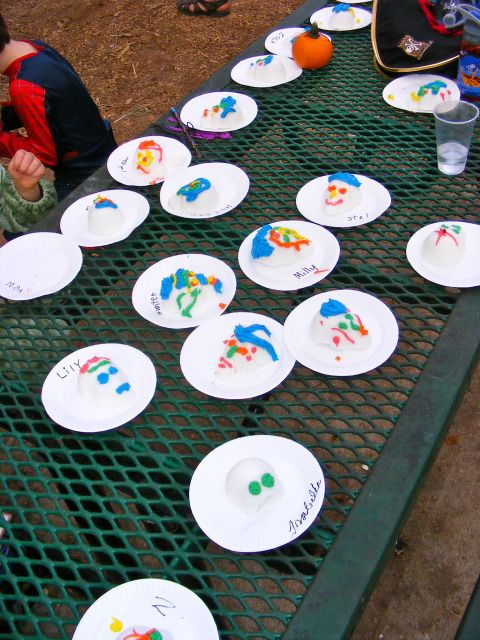 The next day, Blaze and I made our own at home.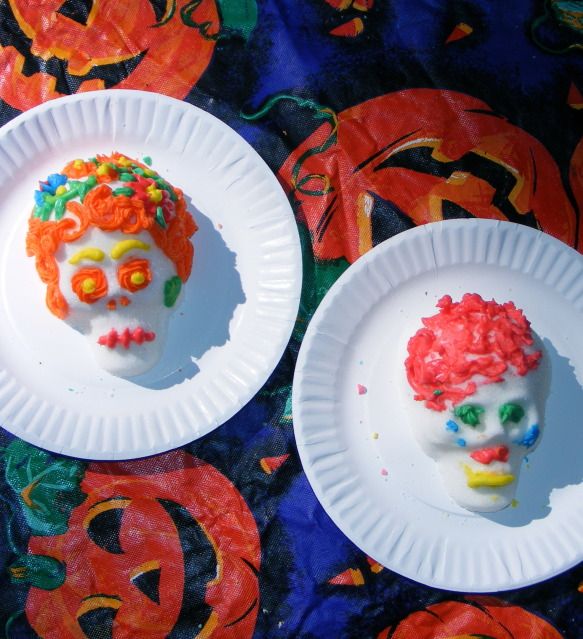 The sugar skull mold is actually handy for a variety of things. For a more permanent skull, plaster could be used and then painted. I used the molds to make skull shaped soap.
We also made our annual batch of Bread of the Dead.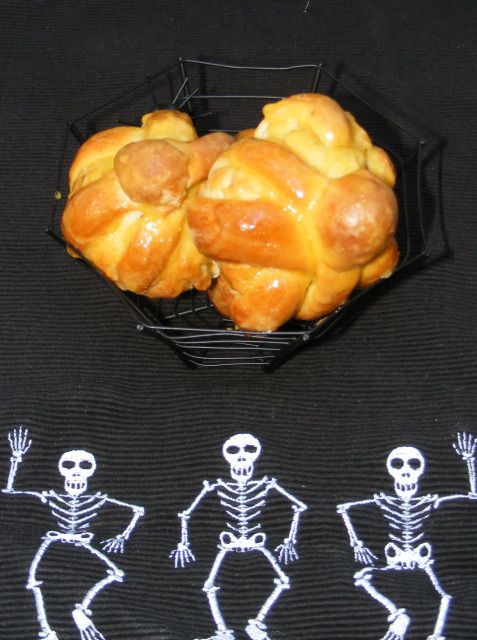 The recipe of which can be found here:
http://overthecrescentmoon.blogspot.com/2009/10/bread-of-dead.html
Some art projects can be planned way in advance. I purchased this little wooden casket last year when all the Halloween products went on sale after the holiday.
Blaze painted it and decorated it. Now, it's ready to be filled with chocolate candies and placed on our "
ofrenda
".
Making cut paper banners is very good exercise for fine motor skills. The simple designs we used can be found here (along with several other Halloween crafts):
http://www.thetoymaker.com/Holidays/Halloween/1HALLOWEEN.html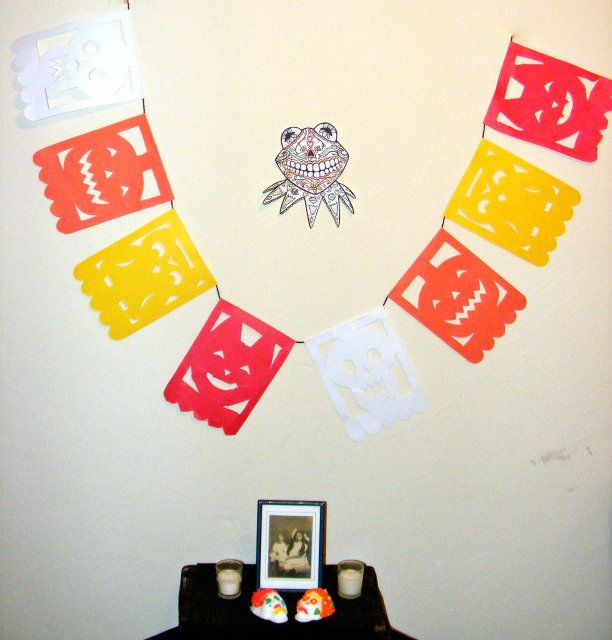 Kermit the Frog as a sugar skull coloring page, included because it is both funny and strange:
http://www.shescribes.com/wp-content/uploads/2011/10/kermitdiadelosmuertos.pdf
Activities:
http://latino.si.edu/DayoftheDead/
http://www.azcentral.com/ent/dead/articles/dead-education.html?nclick_check=1
We are not done setting up our offering table, the "
ofrenda
", but I will post a picture when it is finished.