DH had to work today at Lake Jackson Mounds Archaeological Park for the National Archeology Day event, so we packed a picnic and went along.
DH's new T-shirt: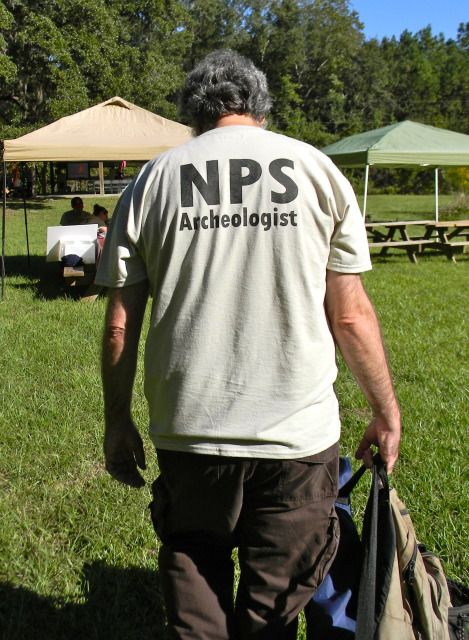 The stairs up to the largest mound:
The festivities, as seen from the top of the big mound:
It was a four-hour event and DH had been worried that we wouldn't find enough things to keep us busy for all that time, but that really wasn't a problem. There were children's activities, lectures, a very small dig to help with, and beautiful nature trails.
Native America design tattoo:
How archeologist graph what they find: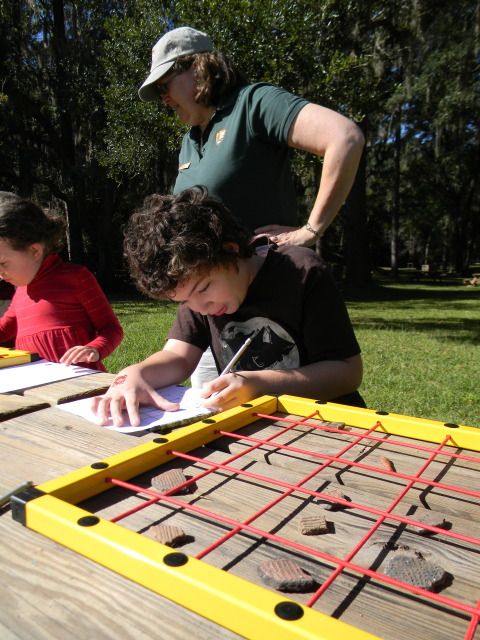 Clay pot making: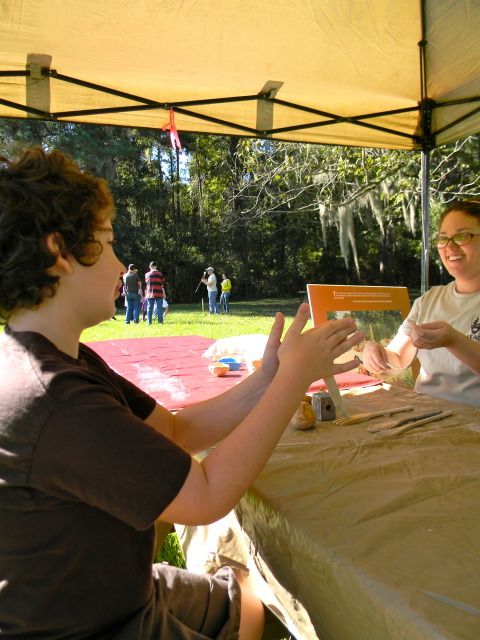 Using an atlatl to throw a spear: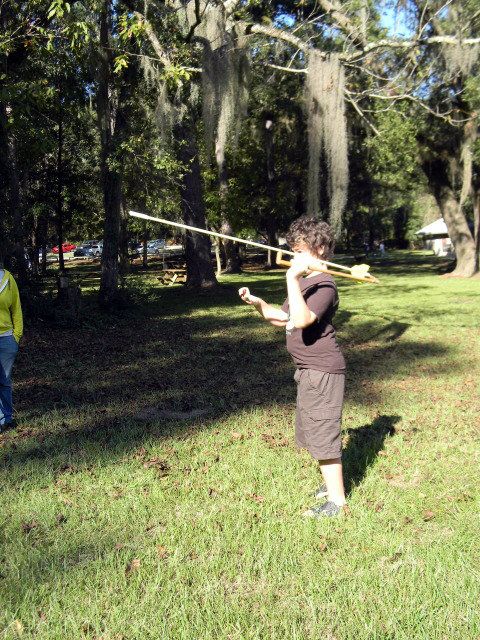 A demonstration and examples of decorative copper work: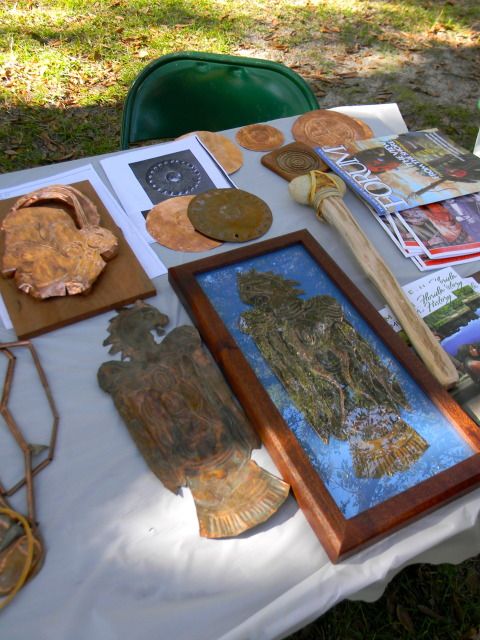 A lovely wooded path that led to the next activities:
The "dig" at the end of the trail:
A tour through a storeroom full of antiques and artifacts: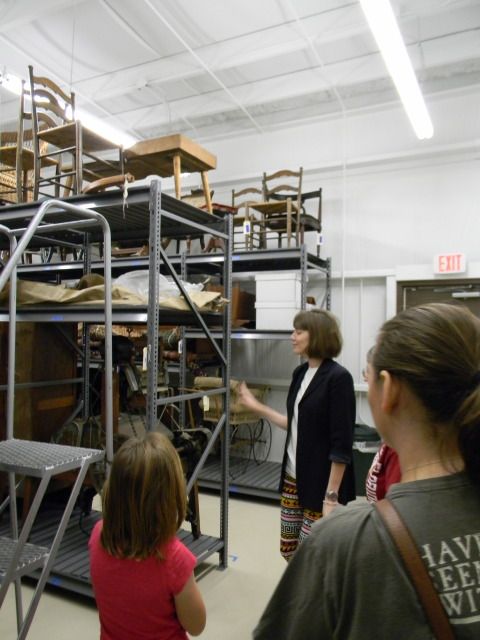 One of the first electric washing machines:
Our picnic at the base of a mound: