Blaze is very into Lego Ninjago right now and wanted to be Kai, the red ninja, for Halloween.
Incase you haven't encountered Ninjago yet, it's like this:
I couldn't find a red karate jacket in any of the thrift stores, but I did find a white one.
I dyed the jacket red, along with some left-over rug binding ribbon (from when I made the rug for Blaze's room), which became the belt.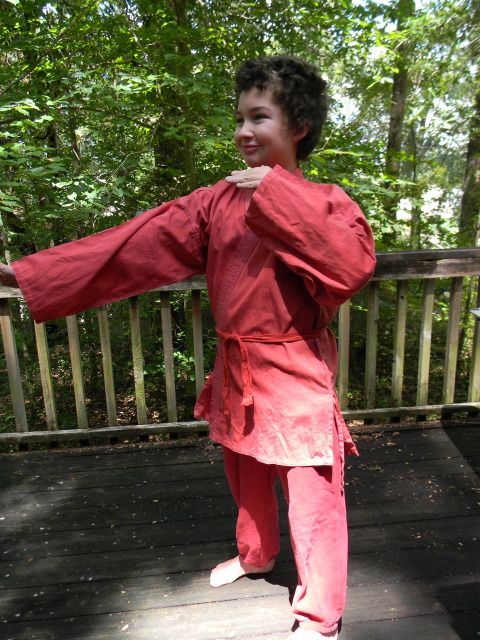 The final touches were the hood, made out of one of my red tank tops, and a cheap set of ninja swords from the costume shop.