We are still working on weather related science. Here are two hands-on projects that we did to demonstrate solar energy.
The solar balloon: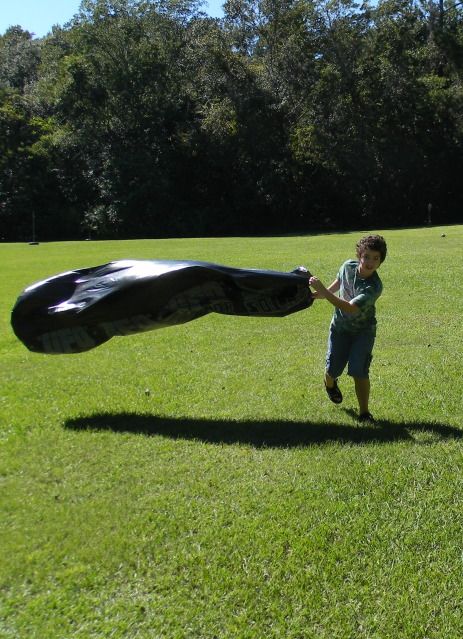 The thin black plastic absorbs heat, causing the balloon to rise.
The solar car kit:
Since we ordered a "used", although never before opened, kit, we were able to find one that was less than $6 on
Amazon
. The Klutz brand kit was very easy to put together. By following the picture directions, Blaze assembled most of it by himself. The only thing he needed help with, was pushing the wheels onto the axels, because they were a very tight fit.