Yesterday afternoon, we took a little field trip to the downtown library, so I could show Blaze what real Braille books are like.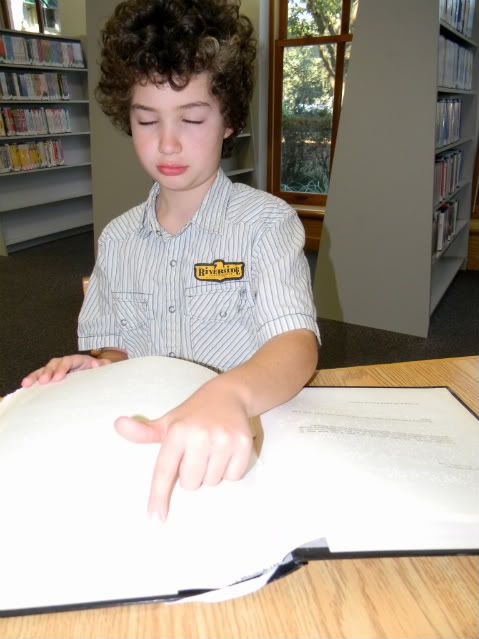 The massive tome he is feeling, with his eyes shut, is
The Lion, The Witch, and The Wardrobe
written in Braille, because I wanted him to realize that books of every kind can be made that way. What we actually checked out, was Strega Nona, by Tomie de Paola, because it's a simple story, that he is already familiar with, which will make it easier to read both in printed words and braille.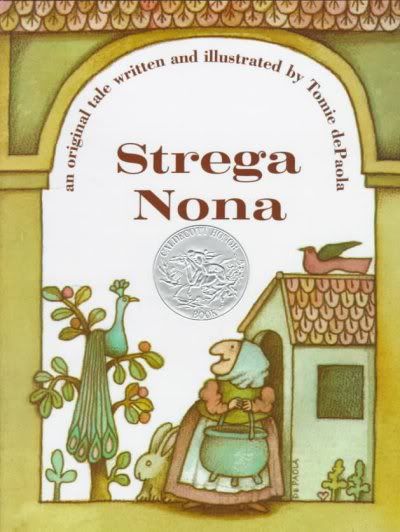 We also checked out one book that was not written in Braille, but was about Louis Braille.