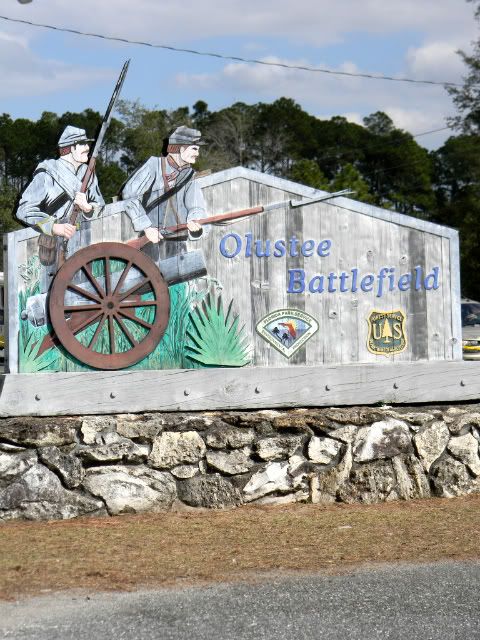 Today was the first time that any of us had ever been to a Civil War re-enactment. We drove to the
Olustee Battlefield
for their annual festival. We arrived a bit late and had to park a mile away from the park entrance, so by the time we got to the battle field, most of the "fighting" was over, but we still had a good time.
DH overheard this conversation between a father and daughter, next to the battle field:
12-year-old: " I don't understand why you wouldn't just kill all the people left on the other side, after a battle."
Kid's Dad: " You mean prisoners?"
12-year-old: "Yeah."
Kid's Dad: "Well, I think that used to be illegal."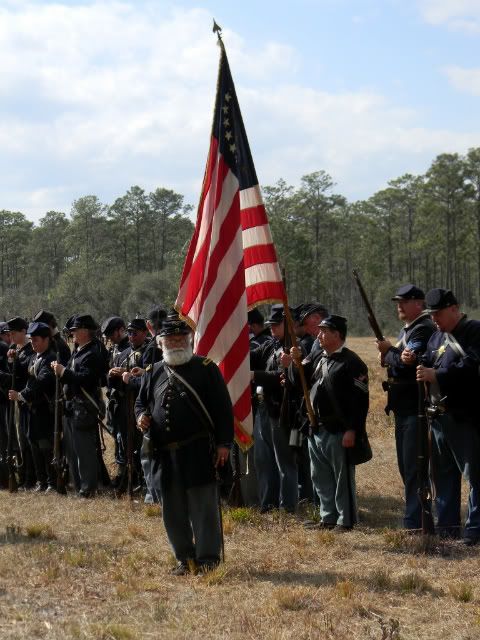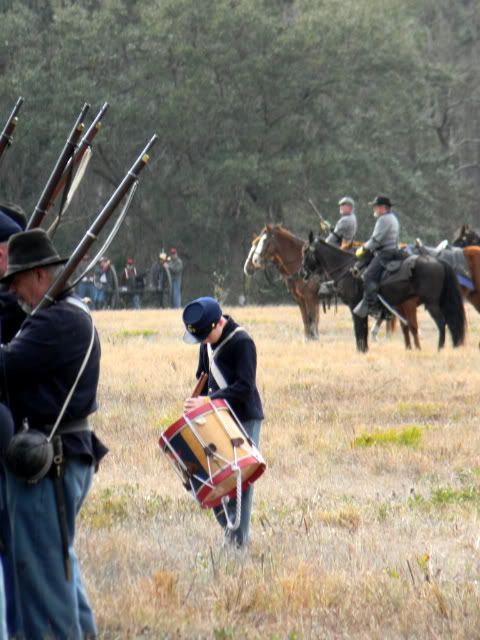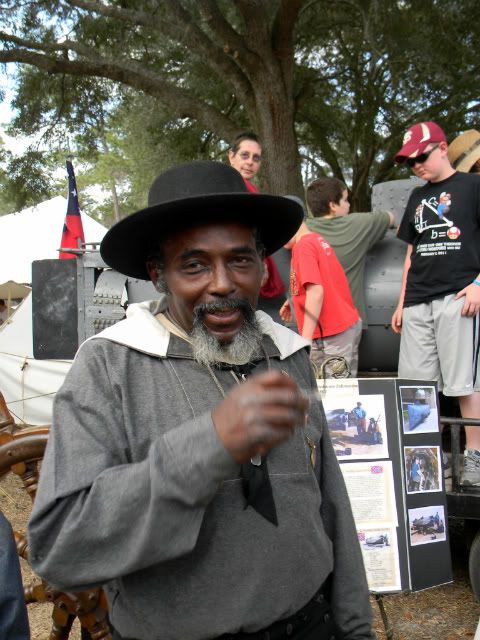 I foolishly did not ask this man's name. If you know it, please post it in the comments.
He made the most incredible, half-scale model of the Civil War submarine,
the H. L. Hunley
.