DH ordered
Soulless
, the first book in The Parasol Protectorate Series, for me just before Christmas, so that I'd have something to read on our trip to Illinois. I liked it so much, that when we got back I went to the bookstore to buy Changeless, the next book in the series. I spent quite a bit of time searching the store, before asking a salesperson for help, because I really wasn't sure what genre it fit into. There is mystery, romance, vampires, werewolves, and a little steampunk, all beautifully blended together. As it turns out, it is shelved under "Sci-Fi/Fantacy".
I have really been enjoying the witty, but somewhat abrasive, main character in these books!
Here is a sample of the first book, a passage read aloud by the author:
I am currently more than halfway through Blameless, the third book in the series, and already looking forward to Heartless, which will be released July 1st.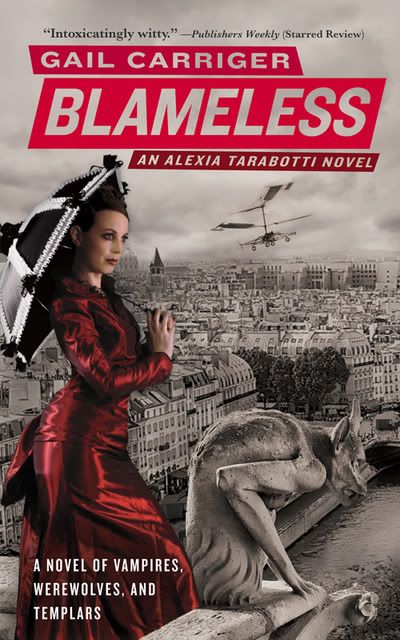 The On-Line Victorian Dress-up Doll:
http://www.orbitbooks.net/soulless/
Gail Carriger, the author of the books, has a wonderful website, that can be found here:
http://gailcarriger.com/index.php
Two fun new music videos and how they were made (because I really like that sort of thing):